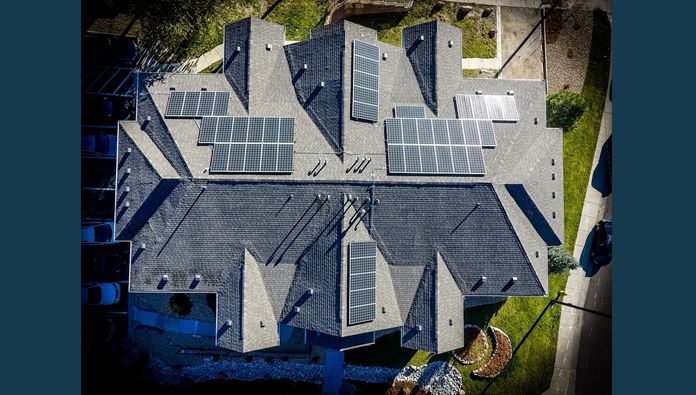 May 10 (UPI) — California became the first state to require all new homes to be built with solar panels Wednesday after a vote by the state's energy commission.
The California Energy Commission voted unanimously, 5-0, to add the requirement to the state's building code. It goes into effect Jan. 1, 2020, and includes all condominiums and apartment buildings up to three stories high.
"This will be nothing short of historic for our state and for our country," said Bernadette Del Chiaro, executive director of the California Solar & Storage Association, an industry group. "California is once again betting on the sun and putting real policy behind grand vision."
Some buildings will be eligible for exemptions from the requirement, including those shaded by trees or with roofs too small to accommodate a solar photovoltaic system.
The CEC estimates the move will reduce greenhouse gas emissions by 700,000 metric tons over the course of three years.
"The case for this was extremely strong," CEC commissioner Andrew McAllister said. "[In] California, we do believe in climate change, we do believe in facts … It's become clear to all of us it's the right thing to do and that the marketplace is ready."
Before the mandate, about 15,000 new homes are built in California each year with solar installations. The new rule is expected to increase that number to about 80,000.
New solar systems cost about $40 per year on a 30-year mortgage and save customers about $80 per month on their power bills, NBC News reported.