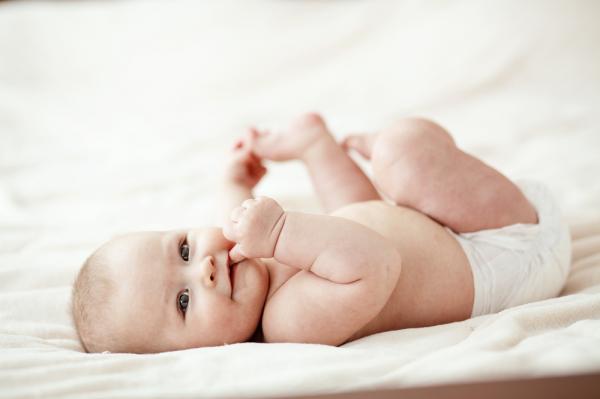 July 5 (UPI) — Canada's health department did not identify a baby's gender on birth documents because the parent wants the baby to decide which gender to identify with.
Searyl Atli Doty was born in British Columbia, and did not undergo a gender inspection, according to the Gender Free I.D. Coalition, whose stated vision is "to remove all gender/sex designations from identity documents."
The group says Searyl is the first baby to officially skip the process of getting a government-designated gender at birth.
"It is up to Searyl to decide how they identify, when they are old enough to develop their own gender identity," Kori Doty, the child's parent, said in the statement. "I am not going to foreclose their choices based on an arbitrary assignment of gender at birth based on an inspection of their genitals."
Doty, a non-binary trans person who prefers the "they" pronoun, said the decision to let Searyl decide their own gender was based on Doty's own experience.
"When I was born, doctors looked at my genitals and made assumptions about who I would be, and those assignments followed me and followed my identification throughout my life," Doty told the CBC. "Those assumptions were incorrect, and I ended up having to do a lot of adjustments since then."
Doty added: "I'm raising Searyl in such a way that until they have the sense of self and command of vocabulary to tell me who they are, I'm recognizing them as a baby and trying to give them all the love and support to be the most whole person that they can be outside of the restrictions that come with the boy box and the girl box."
The Gender Free I.D. Coalition said one way to help prevent problems regarding self-determining one's gender in the future is to remove gender identities from government identification from the beginning.
"Everybody's gendered identification starts with a birth certificate. The state ascribes a sex/gender marker at birth, and then 'certifies' that gender. But no one knows a baby's gender at birth since gender identity takes years to be known," the group says on its website, adding: "The only acceptable solution is to remove gender altogether, from all identity documents."