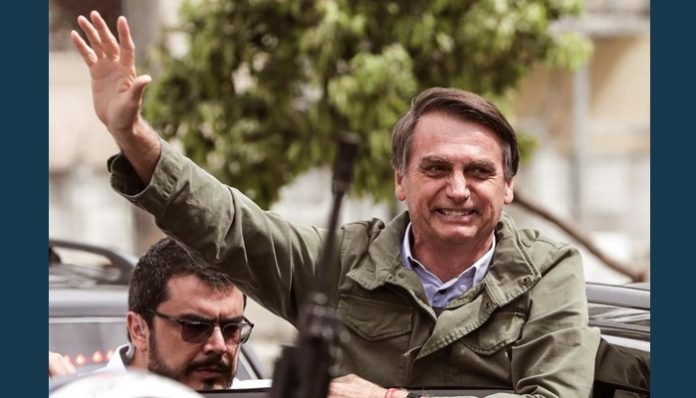 Feb. 12 (UPI) — Brazil's Supreme Court suspended two criminal actions against President Jair Bolsonaro over charges including "apology of rape," G1 reported.
According to the Constitution, the president cannot be processed for acts unrelated to the presidency while in office. Any charges have to wait until the end of this term, the Supreme Court determined. Bolsonaro started his four-year term in January.
The incident dates to 2014, when Bolsonaro, then a legislator, reportedly told a colleague of the rival Workers Party, Maria do Rosario Nunes, during a chamber argument that "she did not deserve to be raped" because she was "very ugly."
The comments could not only be seen as apology of rape, but also offended the dignity of a colleague, according to the legal charges.
Nunes is a teacher and politician who eventually became secretary of human rights. She left the post in March 2014 and has been a member of Brazil's legislature since 2003.
Bolsonaro has in the past said that his reply was a reflexive act and has asked for forgiveness but has said Brazilians were misinformed about the allegations, according to the G1 report.
The incident occurred as both Bolsonaro and Nunes were separately talking to nearby reporters about a rape case. They began arguing and Bolsonaro asked Nunes if he was being called a "rapist," adding that he "would never" rape her because she didn't "deserve" it.
R7 confirmed the report on the accusations of charges.
Bolsonaro won the October elections on promises that he would be tough on crime. A retired military officer, he supported a bigger role of the armed forces in fighting crime.