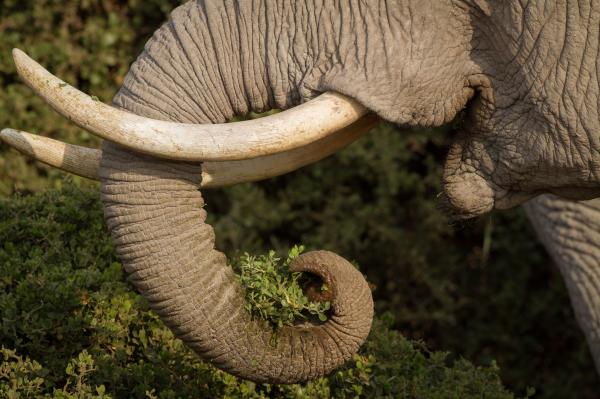 BEIJING, Dec. 30 (UPI) — China announced plans Friday to ban by the end of next year all ivory trade and processing in an attempt to curb the poaching of elephants in Africa.
The governing State Council announced it would stop commercial ivory processing and sales, in batches, to end completely by Dec. 31.
The decision, following a resolution at the Convention on International Trade in Endangered Species in South Africa in October, drew praise from conservation groups.
"China's announcement is a game changer for elephant conservation," said Carter Roberts, president and chief executive of the World Wildlife Fund, in a statement. "The large-scale trade of ivory now faces its twilight years, and the future is brighter for wild elephants."
The National Resources Defense Council, an environmental advocacy group, said it "may be the biggest sign of hope for elephants since the current poaching crisis began."
The ivory market is the largest in China with an estimated 70 percent of the world's trade going there. Ivory can fetch $4,400 per pound in China and has been called "white gold," according to China's state-run Xinhua news agency.
Around 20,000 elephants continue to be killed illegally each year across the continent, according to the World Wildlife Fund.
Africa's elephant population is now between 400,000 and 500,000, compared with 1.2 million 35 years ago.
Last September, U.S. President Barack Obama and China's President Xi Jinping agreed to impose near-total elephant ivory bans in their countries. In June the United States finalized regulations to help shut down commercial elephant ivory trade and stop wildlife crime overseas.
Last week, Hong Kong announced it would raise maximum penalties for wildlife crime to 10 years and phase out its own ivory trade by the end of 2021.
"Now that three of the world's largest domestic ivory markets — China, Hong Kong SAR and the US — are being phased out, we hope that other countries will follow suit," said Lo Sze Ping, CEO of WWF-China. "China and the U.S. have shown how quickly markets can be addressed and the sooner the better for Africa's elephants."
Trading remains in Japan where it is used for personal hanko stamps, piano keys and fashion accessories. Japan says it is an exception to the international decision because it is tightly controlled.