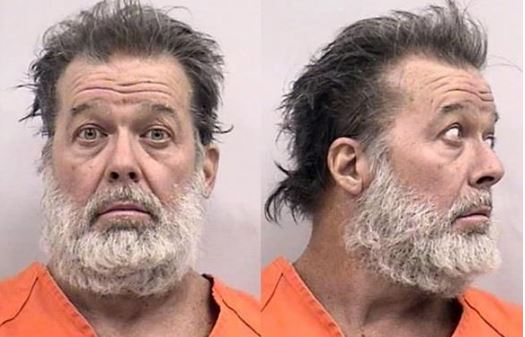 COLORADO SPRINGS, Aug. 11 (UPI) — A judge Thursday found that Robert Lewis Dear Jr., accused in a 2015 Planned Parenthood office shooting in which three died, is incompetent to stand trial.
At the hearing in Colorado Springs, Colo., he was declared mentally incapable of understanding his trial or being able to participate in it. Fourth Judicial District Chief Judge Gilbert Martinez made the same declaration in May.
Dear is being treated at the Colorado Mental Health Institute in Pueblo. Martinez reviewed Dear's status in court Thursday and declared he should remain at the treatment facility until his next competency hearing in November.
Dear, 59, is charged with 179 counts, including murder and attempted murder. He allegedly opened fire in the parking lot of a Planned Parenthood in Colorado Springs, then entered the office armed with weapons, and opened fire again. He was subdued after a five-hour standoff; three people, including a Colorado Springs police officer, were killed, and nine others were hospitalized with gunshot wounds.
He told investigators his anti-abortion feelings motivated the attack on Planned Parenthood.
Dear was not present at the hearing Thursday, but two psychologists testified he has a delusional disorder; in outbursts during the May hearing he repeatedly declared himself a "warrior for the babies."