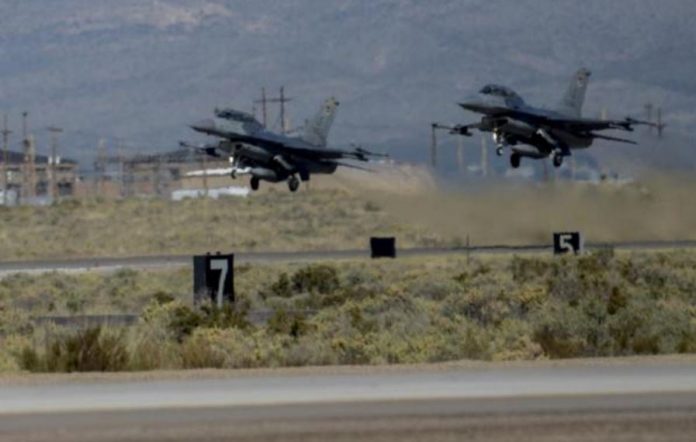 Feb. 1 (UPI) — One person was killed and another was injured at a New Mexico Air Force base during a live weapons training exercise, military officials said.
The accident occurred Tuesday night at Holloman Air Force Base in southern New Mexico as a pair of F-16 Fighting Falcons were dropping munitions on a target range.
A member of the ground control team was struck and killed, and an Air Force service member was injured, officials said.
The injured person was treated and released from a nearby hospital.
The training exercise was conducted on a range that is part of the White Sands Missile Range complex.