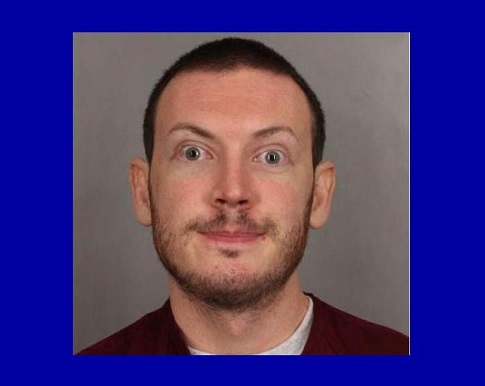 DENVER, Oct. 24 (UPI) — Colorado theater shooter James Holmes, convicted in the death of 12 people, was assaulted by a fellow inmate in prison while being moved through the facility, officials said.
Holmes, housed in the highest security prison in the state, was being moved by a correctional officer in the prison when he was allegedly jumped by Mark "Slim" Daniels, 27. Daniels took a few swings but neither Holmes nor the correctional officer was injured.
"Daniels and Holmes are both housed at [Colorado State Penitentiary]. The incident occurred during an offender movement," Adrienne Jacobson, spokeswoman for the Colorado Department of Corrections, said. "It was in passing."
Holmes is housed in a unit where he is allowed to spend four hours in a day hall. There are no other inmates in his cellblock. The men came into contact as they were passing in a hallway.
Daniels is serving time on several felonies including assault with a deadly weapon.
Holmes was convicted in the July 2012 shooting at an Aurora, Colo., movie theater that left 12 dead and 70 injured. He was sentenced to life in prison.