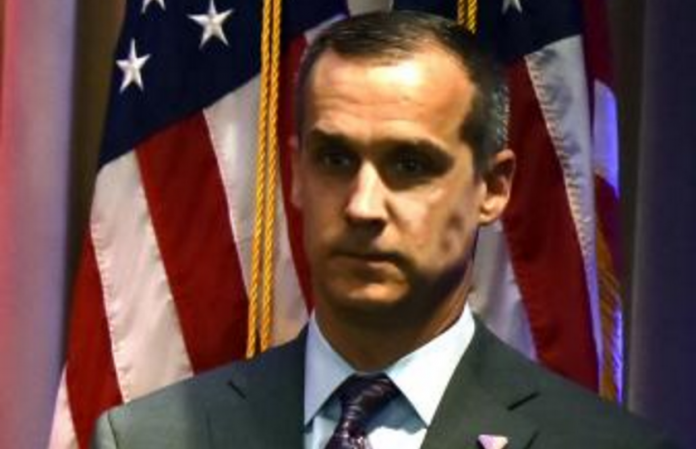 NEW YORK, June 20 (UPI) — Corey Lewandowski on Monday departed as campaign manager for presumptive Republican presidential candidate Donald Trump.
Lewandowski left the campaign after after he and Trump met Monday morning, NBC News reported. A statement from campaign spokeswoman Hope Hicks said "Lewandowski will no longer be working with the campaign."
"The campaign is grateful to Corey for his hard work and dedication and we wish him the best in the future," she said.
A source within the Trump campaign told The New York Times Lewandowski was seen as a liability to the campaign as it faces the general election phase.
Lewandowski drew attention to himself in March when former Breitbart reporter Michelle Fields accused him of battery for grabbing her arm after a Trump news conference in Jupiter, Fla. Prosecutors eventually dropped the case.
The move could ease worries among supporters and donors that Trump can adjust to a strategy more appropriate for a five-month-long campaign, in contrast to insults, off-the-cuff comments and inflammatory rhetoric which won him the support of primary voters.
A person within the campaign said Lewandowski's departure had been expected, with the focus now on uniting the Republican Party against presumptive Democratic nominee Hillary Clinton, The Times reported.
Campaign chairman and chief Trump strategist Paul Manafort is expected to take the position of campaign manager until a replacement is found.