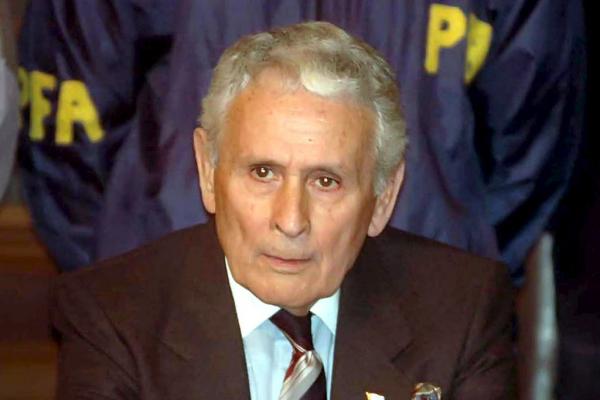 Dec. 29 (UPI) — A panel of judges in Argentina on Thursday released on house arrest a former police chief serving a life sentence for crimes against humanity while the country was ruled by a military junta.
Miguel Etchecolatz, 88, will be under the care of his wife at a home in Mar de la Plata due to his failing health and advanced age. The court required he wear an electronic monitoring device once released from prison.
Etchecolatz was a head of police in Buenos Aires in the 1970s and 1980s during the so-called Dirty War in Argentina. He oversaw secret detention centers in the city, and admitted he killed multiple political opponents and stole the baby of Uruguayan militants.
In 1986, a court sentenced him to 23 years in prison for illegal detention and forced disappearance, but he was released under an amnesty law. He was sentenced to life in prison in 2006 for illegal detention, torture and murder after the amnesty law was repealed.
Etchecolatz's daughter, who changed her last name and gave her identity only as Mariana, described her father as an "evil narcissist without scruples," BBC News reported.
After his release from prison, Etchecolatz wrote a book about his role during the junta.
"I never had, or thought to have, or was haunted by, any sense of blame. For having killed? I was the executor of a law made by man. I was the keeper of divine precepts. And I would do it again," he said.
Official records show about 7,600 people were killed or forcibly disappeared during the Dirty War. Some human rights activists say that number is closer to 30,000, TeleSur reported.