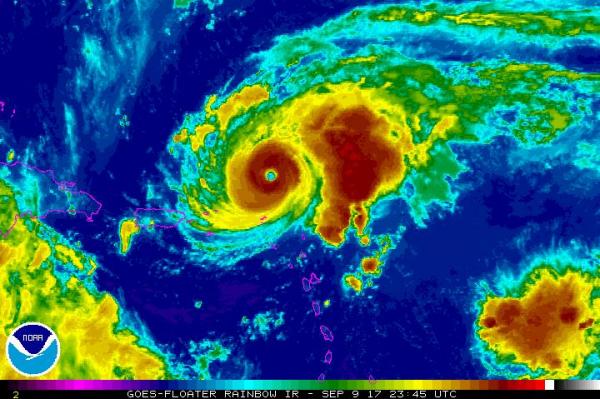 Sept. 9 (UPI) — Like Irma in front of it, Hurricane Jose will begin its turn to the north Saturday evening, forecasters said.
In its 8 p.m. advisory, the National Hurricane Center said the center of the storm was located about 85 miles north of the northern Leeward Islands — the easternmost in the chain of Caribbean Sea islands — with maximum sustained winds of 145 mph. It's moving northwest at a speed of 14 mph.
The center said the storm was beginning to pull away from the Leeward island chain.
Forecasters said Jose remains a "dangerous" Category 4 hurricane. It is the 10th named storm of the Atlantic hurricane season, and its third major hurricane — which are classified Category 3 or higher.
"On the forecast track, the core of Jose will continue to move away from the northern Leeward Islands overnight," the advisory said.
Tropical storm warnings were in effect for Saint Maarten, St. Martin and St. Barthelemy.
Forecasters project the storm will slowly weaken over the next few days. It is not expected to impact land.