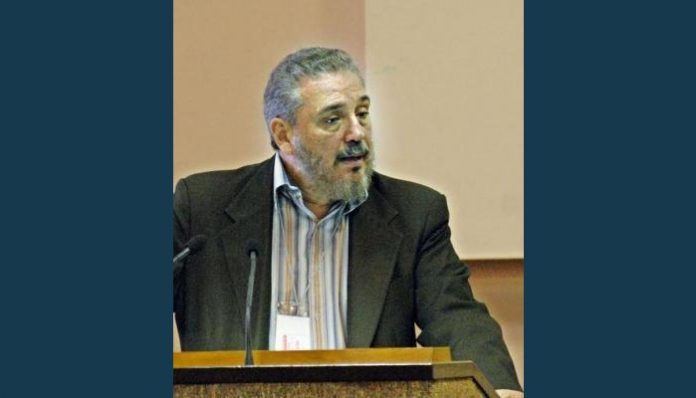 Feb. 1 (UPI) — The eldest son of late Cuban leader Fidel Castro is dead after an apparent suicide, Cuban state media reported Thursday. He was 68.
Fidel Ángel Castro Díaz-Balart, or "Fidelito" as he was known in Cuba, was found dead Thursday morning in Havana. State newspaper Granma reported that a group of doctors had been treating Castro for depression for several months.
The cause of death was not reported.
Fidelito served as the scientific adviser to Cuba's Council of the State and as vice president of Cuba's Academy of Sciences.
Fidelito was born in 1949. His mother, Mirta Díaz-Balart, married a young Fidel Castro years before he led a revolution against the government of Fulgencio Batista.