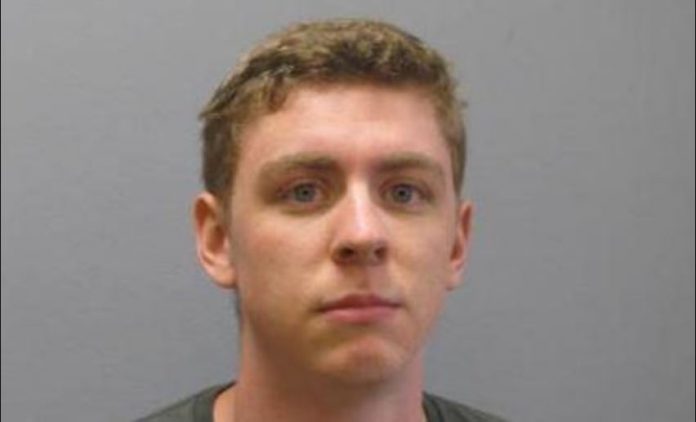 Dec. 2 (UPI) — Brock Turner, the former Stanford swimmer found guilty of sexually assaulting an unconscious woman outside a fraternity party, has appealed his 2016 conviction.
On Friday, attorneys for Turner, 22, filed a 172-page brief in California's Sixth District Court of Appeal in Mill Valley that alleges prosecutorial misconduct, NBC Bay Area reported. His defense team also faults Santa Clara County Superior Court Judge Aaron Persky for not telling jurors they could weigh lesser charges and also for omitting character testimony on Turner's behalf when he said the sexual act was consensual.
There is now a movement to recall Persky from the bench, as he sentenced Turner to six months in county jail at the recommendation of his probation officer. Turner was released after three months for good behavior. Turner, who was a freshman at the time of the incident, is required to register as a sex offender for the rest of his life and also faces a three-year probation period. He has returned home to Ohio after dropping out of school.
Persky would not oversee Turner's retrial if the appeal is successful.
"Brock Turner received a fair trial and was justly convicted," Santa Clara County District Attorney Jeff Rosen told the San Jose Mercury News on Friday. "His conviction will be upheld. Nothing can ever roll back Emily Doe's legacy of raising the world's awareness about sexual assault."
Turner had been convicted on a few charges stemming from the January 2015 incident, in which two graduate students found him on top of an unconscious and half-clothed 22-year-old woman outside a fraternity house.
Stanford law professor Michele Dauber, among those leading the effort to recall Persky, said "the problem with this case wasn't that Judge Persky was unfair to Brock Turner, it was that he was unfair to the victim when he sentenced Turner to only a few months in county jail."
Dauber told NBC Bay Area the appeal is unsurprising. But she doesn't think it will ultimately be successful.
"The jury considered Mr. Turner's victim-blaming arguments and decisively rejected them," Dauber said.