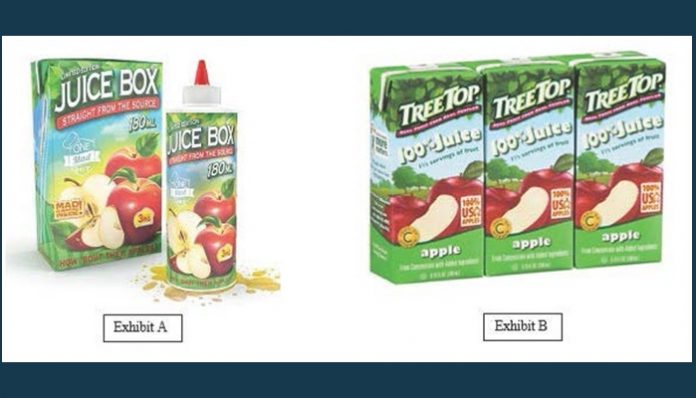 May 2 (UPI) — U.S. regulators issued warning letters Tuesday to 13 companies for marketing liquids for e-cigarettes in a manner that makes them appear child friendly.
The U.S. Food and Drug Administration and Federal Trade Commission said in a news release the warnings are a part of an effort to protect children from nicotine and tobacco products.
The warnings were given to companies that make nicotine liquids, which regulators say "resemble kid-friendly food products, such as juice boxes, candy or cookies" — and contain "cartoon-like imagery."
The FDA said the products violate codes against false or misleading branding and unfair and deceptive marketing. The agency gave the companies 15 days to take corrective action.
"No child should be using any tobacco product, and no tobacco products should be marketed in a way that endangers kids — especially by using imagery that misleads them into thinking the products are things they'd eat or drink," said FDA Commissioner Scott Gottlieb. "Companies selling these products have a responsibility to ensure they aren't putting children in harm's way."
Some of the products include "One Mad Hit Juice Box," "Vape Heads Sour Smurf Sauce" and "V'Nilla Cookies & Milk."
This isn't the first time the FDA has moved to regulate the growing popularity of e-cigarettes. In March, it explored "impactful regulatory options the FDA could pursue to address this issue" of tobacco, e-cigarettes, cigars and snus.
A short time later, multiple public health groups sued the FDA for delaying regulation for e-cigarettes.