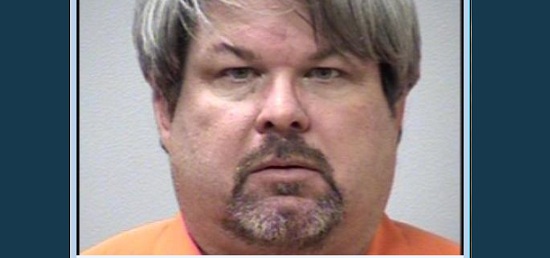 KALAMAZOO, Mich., Feb. 21 (Gephardt Daily) — Four of the victims killed in a random shooting spree in Kalamazoo Saturday night have been identified.
According to Michigan State Police, Mary Jo Nye, 60, Dorothy Brown, 74, and Barbara Hawthorne, 68, all of Battle Creek and Mary Lou Nye, 62, of Baroda, Mich., were all killed by gunfire.
Police allege that Jason Brian Dalton, 45, of Kalmazoo, opened fire on two vehicles parked at the Cracker Barrel located at 5581 Cracker Barrel Blvd., in Texas Township at 10:24 p.m.
A 14-year-old in the front seat of one of the cars is in critical condition at Bronson Methodist Hospital in Kalamazoo. According to reports, the girl had originally been pronounced dead until she squeezed her mother's hand.
The incident at the Cracker Barrel Restaurant was the last of three separate shootings that occurred on Saturday evening in which Dalton is the suspect.
The incidents started just before 6 p.m. on Saturday when the Kalamazoo County Sheriff's Office was called to the Meadows Townhomes on G Avenue near Comstock on reports of a woman who had been shot multiple times in the parking lot. She was taken to the hospital and is expected to survive.
The second shooting happened just after 10 p.m. at the Seelye Ford KIA Dealership on Stadium Drive in Kalamazoo. A father and his 18-year-old son died and a third victim was in critical condition early Sunday.
Following the shooting at the Cracker Barrel Restaurant, Dalton was spotted by a witness. He was stopped by police at 12:40 a.m. in Kalamazoo and was taken into custody without further incident.
Investigators said he has no criminal history.
Police found a weapon in Dalton's vehicle when he was stopped. He did not resist arrest.
Records show Dalton was booked into the Kalamazoo County jail around 4:40 a.m. Sunday and is facing two homicide charges related to the shootings.
Kalamazoo County prosecutor Jeffrey Getting said the suspect would likely face one murder count for each of the slain victims and assault charges for two survivors.
Police were searching Dalton's home around 5 a.m. Sunday.
Dalton is believed to be the only suspect in the shootings, and there is no further threat to public safety.