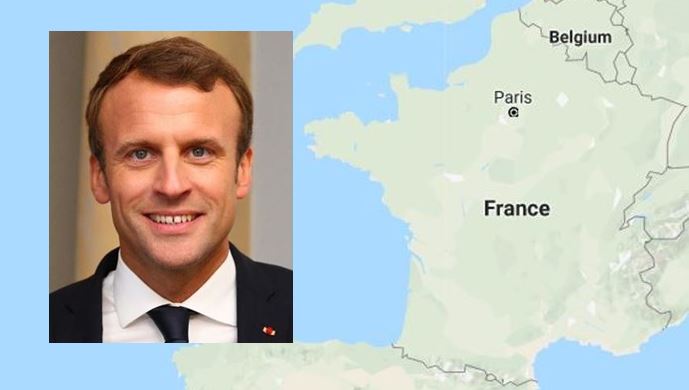 June 28 (UPI) — France government introduced a plan Wednesday to reinstitute a form of national service for all 16-year-olds in the country.
The new national service, which French President Emmanuel Macron first suggested during his 2017 campaign as a means to promote social cohesion and national pride, will cover all 16-year-olds in the country and take place in two phases, BBC reported.
First, participants will take part in a mandatory one-month placement when they will spend two weeks in collective housing to promote a "social mix" and "enable young people to create new relationships and develop their role in society."
In addition to traditional military preparation with the police, fire service or army, the government is considering voluntary activities such as teaching and working with charities for the first phase.
The first phase is planned to take place while French schools are on break.
Anyone under the age of 25 will also have the option to take part in a second, voluntary phase in which they would be encouraged to work "in an area linked to defence and security" for three to 12 months. Volunteer work linked to heritage, the environment or social care would also be presented as an option.
Participants will receive "varied and targeted" incentives, such as university credits or funding, for taking part in the voluntary program, The Telegraph reported.
French youth, parents, teachers' unions and local government will hold consultations on how the program will work in October and the new national service may began as early as next summer.
The program is estimated to cost $1.8 billion a year to run with an upfront cost of about $2 billion and the government has plans to enlist as many as 700,000 participants by 2026.
Head of the National Rally Party Marine Le Pen criticized the plan as "pointless" and said at least three months of service would be required to instill a sense of patriotism, promote social cohesion and potentially teach participants to handle weapons.
Adrien Quatennens of the France Unbowed group said the program had "no aim" and questioned whether the government had the budget to execute it properly.
The plan has received public support, as a YouGov poll conducted in March found 60 percent of the population supported the new military service, although its approval was lower among young people.