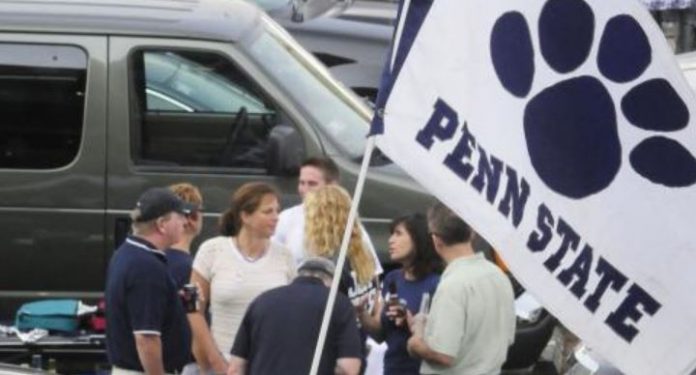 Dec. 15 (UPI) — Centre County District Attorney Stacy Parks Miller released the grand jury's recommendation for Greek life at Penn State during a news conference Friday.
The grand jury report calls for stricter laws for policing fraternities. Those recommendations — released almost one year after the death of student Timothy Piazza following his bid acceptance night in the Beta Theta Pi fraternity — includes the drafting of "Tim's Law." The new law is designed to provide stronger penalties for hazing-related offenses, especially when someone dies.
Other recommendations for legislation include making it a felony offense if hazing results in a death, grading hazing offenses according to the level of harm or possible harm, putting hazing-related laws under the criminal code rather than the education act, allowing increased penalties when prosecutors can prove ongoing hazing conduct and strengthening the state law about furnishing alcohol to minors.
Parks Miller has said video footage shows what happened the night of Piazza's death, as fraternity members forced the 19-year-old to consume at least 18 drinks in the span of 1 hour and 22 minutes during a party.
Charges against the 16 former Beta Theta Pi fraternity members involved with Piazza's hazing act include involuntary manslaughter, aggravated assault, simple assault, hazing, furnishing alcohol and unlawful acts relative to liquor.
The grand jury recommended Penn State take a number of actions, including creating a pledge's bill of rights and a hazing hotline, strengthening the university's hazing policy and implementing a zero-tolerance policy for students violating hazing laws.