Gunman Killed, Officer, Pregnant Woman Shot At LDS Stake Center
EAGAR, ARIZONA – May 24, 2015 (Gephardt Daily)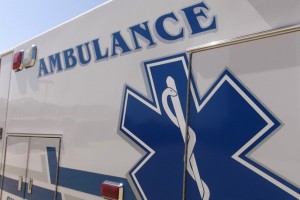 – An Arizona man has been killed, and two others – including a pregnant woman – wounded, after a shooting spree outside an LDS stake center in Eagar, Arizona.
[one_fourth]
[/one_fourth][three_fourth_last]
According to the Apache County Sheriff's Office, the gunman, identified as 40-year old Eagar resident, Eric Robinson, opened fire on the Mormon church facility Saturday, targeting the building's doors and windows before driving off in his truck.
Moments later, Robinson returned, shooting at first responders, as well people exiting the stake center. Investigators say a pregnant woman was shot in the shoulder, and a police officer received a slight head wound.
Police say Robinson then once again sped away, leading police in a high speed chase which came to an end with Robinson holed-up inside his own home. After an exchange of gunfire, police say Robinson emerged from his residence, and once again opened fire on police positions.
Officers returned fire, fatally wounding Robinson. He died a short while later at White Mountain Regional Medical Center.
Investigators say they have yet to determine a motive for Saturday's attack.