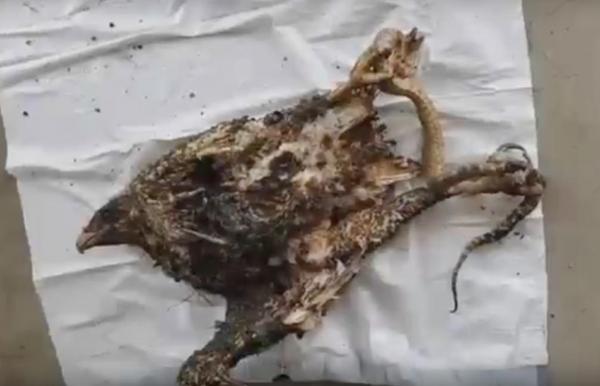 Aug. 26 (UPI) — Firefighters in Montana believe they identified the source of a massive fire after finding the charred carcass of a hawk carrying a snake.
Black Eagle Volunteer Fire Department officials believe the hawk was attempting to carry its prey home when the snake made contact with an electrical wire, causing sparks that triggered a 40-acre fire.
"It was electrocuted, but it wasn't shot or anything, like that you could tell where the snake had touched the wire. I think he was setting up on the pole itself and the snake touched the wire, which the pole is grounded and then it went out the bird and it went from there," department spokesman Dusty Thompson told KRTV.
Kyra Vanisko, who snapped photos of the hawk, told USA Today Network it was exciting to discover the bird managed to hold on to its prey throughout the blaze.
"It was just awesome," she said. "I wasn't expecting to find a hawk with a snake in its claws still."
Vanisko said the hawk was about the size of a small cat, but she was unable to make out its species due to its condition.
"He's a crispy critter," she said.
The large fire caused damage to about six electrical poles and resulted in power outages throughout the area.
NorthWestern Energy spokesman said it was not uncommon for animals to cause outages after making contact with electrical equipment, but this situation was a first.
"I have dealt with outages caused by squirrels, beavers, geese, raptors and even snakes," he said. "But this is my first experience with a hawk-snake combination."