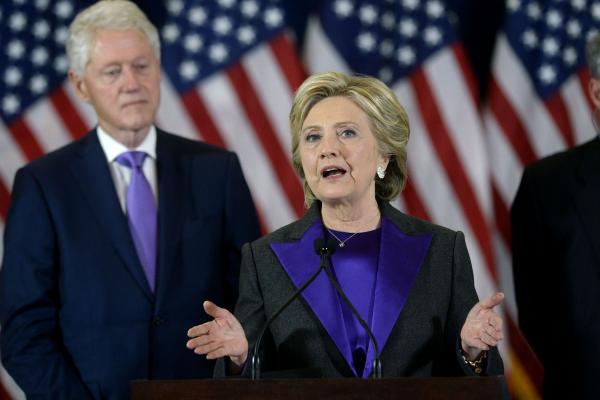 WASHINGTON, Nov. 17 (UPI) — In her first public appearance after her concession speech, Hillary Clinton said that though speaking in public was difficult, she hoped her supporters would "never, ever give up."
Clinton's appearance Wednesday night at the Children's Defense Fund's "Beat The Odds" Gala charity event was scheduled before she lost last week to Donald Trump, the president elect.
"I know that over the past week, a lot of people have asked themselves whether America is the country we thought it was," Clinton said. "The divisions laid bare by this election run deep. But please listen to me when I say this, America is worth it. Our children are worth it. Believe in our country, fight for our values, and never, ever give up."
In a moment of candor, the former secretary of state said her loss in the presidential election had been difficult for her.
"I know many of you are deeply disappointed about the results of the election. I am too, more than I can ever express," Clinton said. "I will admit, coming here tonight wasn't the easiest thing for me. There have been a few times this past week where all I wanted to do was curl up with a good book and our dogs and never leave the house again."
During her speech, Clinton advocated for engagement, bipartisanship, volunteerism and investing in the children of the United States, regardless of race, religion or immigration status.
"We have work to do, and for the sake of our children and our families and our country, I ask you to stay engaged, stay engaged on every level," Clinton said. "We need you. America needs you, your energy, your ambition, your talent. That is how we get through this."
Clinton returned to New York after her brief trip to Washington, D.C. She is not scheduled for public events on her immediate calendar, NBC News reported.