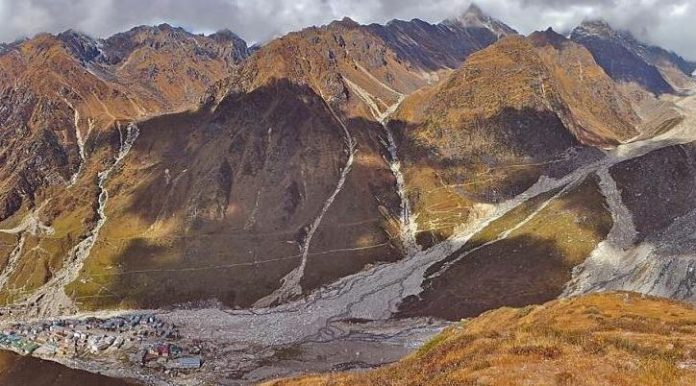 Aug. 23 (UPI) — A new survey of global landslide data suggests human-triggered landslides are becoming more common.
Researchers at Sheffield University analyzed 4,800 fatal landslides occurring between 2004 and 2016. Over time, the frequency of human-caused landslides increased.
The majority of human-caused landslides were caused by construction activity, legal and illegal mining and the clearance of hillside vegetation.
"We were aware that humans are placing increasing pressure on their local environment, but it was surprising to find clear trends within the database that fatal landslides triggered by construction, illegal hillcutting and illegal mining were increasing globally during the period of 2004 and 2016," Melanie Froude, a postdoctoral researcher at Sheffield, said in a news release.
Fatal landslides, caused by humans and not, occur across the globe, but they happen most frequently in Asia. Roughly 75 percent of the studied landslides occurred in Asia; approximately 20 percent occurred in India. The rise in the frequency of human-caused landslides was most severe in India — followed by Pakistan, Myanmar and the Philippines.
Researchers scoured English-language newspapers for instances of deadly landslide events. Government reports, academic journals and local witnesses helped researchers confirm newspaper accounts.
"Collecting these reports and organizing them into a database shows us where landslides are frequently harming people, what causes these landslides and whether there are patterns in fatal landslide occurrence over time," Sheffield professor Dave Petley said. "The database provides us with an overview of the impact of landslides on society."
The combination of monsoon rains, deforestation, construction activity and resource extraction explain the prevalence of deadly landslides in Asia.
The analysis — published this week in the journal Natural Hazards and Earth System Sciences — showed almost all deadly landslides occur after heavy rain. Researchers also found they were more likely to occur near roads, settlements and within the vicinity of precious resources, where mining is more likely to occur.
Rural road construction was a contributing factor for a large percentage landslides occurring in India and Nepal.
"The prevalence of landslides in these settings suggests that regulations to protect workers and the public are insufficient or are not being sufficiently enforced," Froude said. "In the case of roads, maintaining safety during construction is difficult when it is economically unviable to completely shut roads because alternative routes involve substantial 100 mile-plus detours."