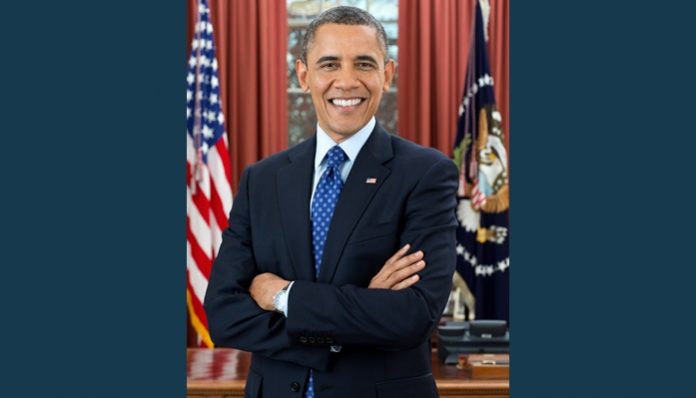 Aug. 7 (UPI) — Illinois Gov. Bruce Rauner signed a bill that will make Aug. 4 "Barack Obama Day" in the state.
The commemorative holiday, which is the former president's birthday, will begin in 2018 and be "observed throughout the State as a day set apart to honor the 44th President of the United States of America who began his career serving the People of Illinois in both the Illinois State Senate and the United States Senate, and dedicated his life to protecting the rights of Americans and building bridges across communities," the bill reads.
The bill passed without a single vote against it. A previous version, which would have made Aug. 4 a legal state holiday, failed to pass by six votes.
"It's incredibly proud for Illinois that the president came from Illinois. I think it's awesome, and I think we should celebrate it," Rauner said, according to NBC Chicago. "I don't think it should be a formal holiday with paid, forced time off, but I think it should be a day of acknowledgment and celebration."
California has a similar commemorative holiday to honor Ronald Reagan held on Feb. 6, the former president's birthday.
The bill was signed into law in 2010 by former Gov. Arnold Schwarzenegger.