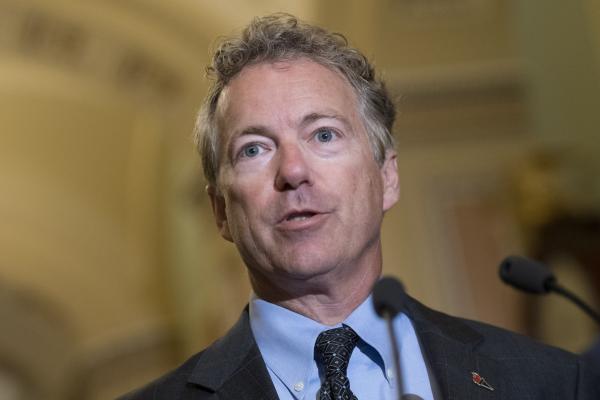 Nov. 13 (UPI) — Sen. Rand Paul, R-Ky., said that though he is still in pain, he will return to his work in Congress on Monday — more than a week after his neighbor allegedly assaulted him.
Paul sustained six broken ribs and pleural effusion — fluid around the lungs — Nov. 3 when police say neighbor Rene Boucher attacked him outside his home.
Paul was mowing his lawn in Bowling Green, Ky., at the time of the attack.
"Kelley [Paul] and I want to thank everyone once again for your thoughts and prayers for my recovery," Paul wrote on Twitter, referring to his wife. "While I'm still in a good deal of pain, I will be returning to work in the Senate today, ready to fight for liberty and help move forward with tax cuts in the coming days and weeks."
Boucher, a 59-year-old retired doctor, pleaded not guilty to fourth-degree assault charges Thursday. An attorney for Boucher issued a statement saying an altercation between the two men was brought on by a "trivial" dispute and was unrelated to politics.
Warren County Attorney Amy Milliken said Boucher faces a possible 12-month sentence and $500 fine for fourth-degree assault, but state police and the FBI were continuing to investigate the case.