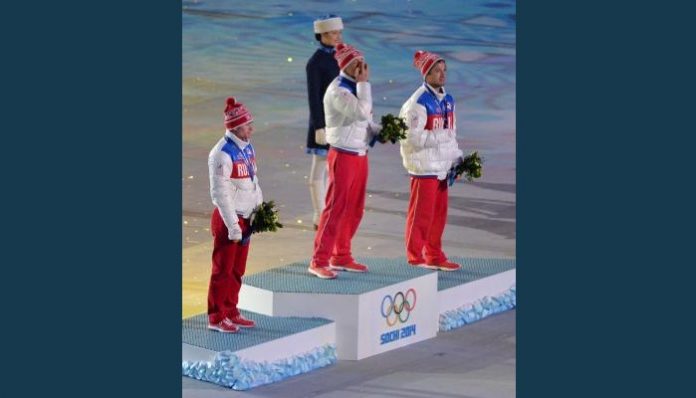 Nov. 10 (UPI) — The International Olympic Committee banned four Russian skiers and annulled their results from the 2014 Winter Games after they were found guilty of doping.
Yuliia Ivanova, Alexey Petukhov, Evgeniya Shapovalova and Maksim Vylegzhanin were disqualified and barred from competing in future Olympics and the committee ordered Russia to return Vylegzhanin's three silver medals from the 2014 Sochi Games.
Two other Russian skiers, Evgeniy Belov and Alexander Legkov, also had their results overturned earlier this month as officials began administering formal penalties for athletes involved in Russia's state-sponsered doping program
Russian President Vladimir Putin described the committee's decision was an American attempt to undermine Russia and affect presidential elections in March.
"I have very serious suspicions that this is done to create the necessary environment, to incite discontent among sports fans, athletes, that the state was allegedly involved in these violations and is responsible for them," he said. "In response to our alleged interference in their elections, they want to create problems during the election of the president of Russia."
The officials who made the announcement were Swiss and Spanish, but Putin cited "connections and dependencies" within international sports as an explanation for U.S. involvement.
"The controlling stake is located in the United States, because the main companies that order and pay for television rights, the main sponsors, the main advertisement buyers and so forth are located there," he said.
Vylegzhanin told Russian news outlet RT he plans to submit an appeal to the Court of Arbitration for Sport.
"This disqualification has been given for no reason," he said. "Now we will wait for the decision of the International Ski Federation, whether it will allow us to take part in events under its guidance."