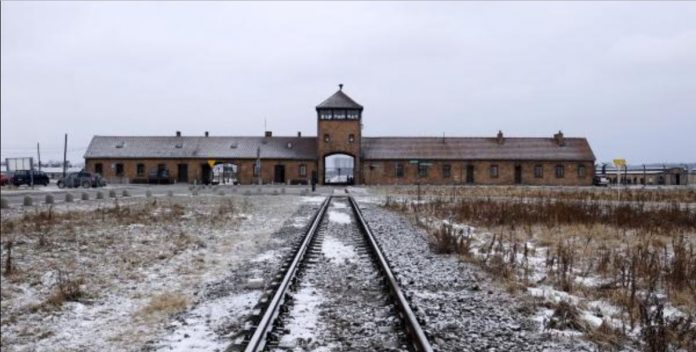 March 23 (UPI) — An Israeli man was detained by Polish authorities and issued a fine after urinating on a memorial to the victims of the Nazi death camp of Auschwitz.
The 19-year-old was touring the site with a group of students when a tour guide called police after multiple people reported seeing him urinating on the monument.
He was detained by police and held for 5 hours.
The man apologized for his actions and agreed to pay a $1,500 fine.
Polish law states those who desecrate a monument or a public place devoted to a historical event or a person can be punished with a fine or imprisonment.
Last year police detained 11 people after a group of about a dozen demonstrators killed a sheep, stripped naked and draped a banner with the word "Love" written on it over thegate in front of the Auschwitz memorial.