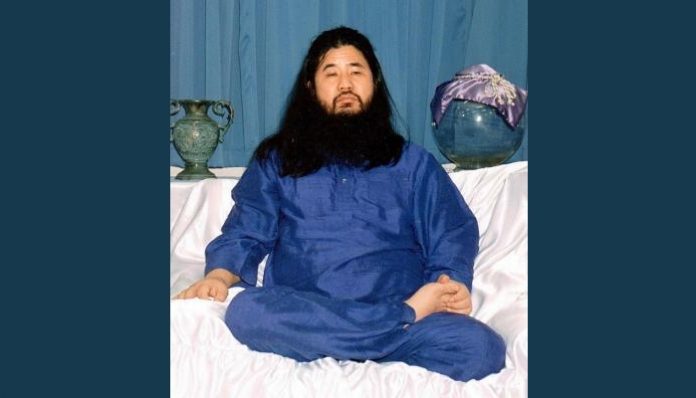 July 6 (UPI) — The Japanese government executed on Friday the man who masterminded the 1995 sarin gas attack on Tokyo's subway system that killed 12 people and injured hundreds. He was killed by hanging.
Chizuo Matsumoto, better known as Shoko Asahara, the founder of the Aum Shinrikyo cult, was found guilty of the attack in 2004 and exhausted all of his appeals in 2006. He was also found guilty of 13 other crimes in the years before the 1995 attack and accused in the deaths of a total of 27 people. But Asahara's case dragged on for several more years as Japanese authorities searched for other people involved in the attack, eventually catching five other top suspects who have all been executed.
In all, 200 people were indicted for the crime and 13 people were sentenced to death, NHK reported. The final conviction was on Jan. 25 of this year.
Asahara denied he instructed his followers to carry out the 1995 sarin gas attack, but agreed with prosecutors he was culpable as the leader of the group.
Asahara never explained the motivations behind the crimes, the Japan Times reported. And during trials, he rarely said a word. During the past 10 years, he reportedly turned down any meetings with lawyers or visits from family.
His founded the Aum Shinrikyo cult in 1984 and propagated a mix of Buddhism and Hinduism with the Christian Bible's Book of Revelations for an ideology that was obsessed with the end of the world.
At the time of the 1995 attack, the cult believed the world would end in 1997.