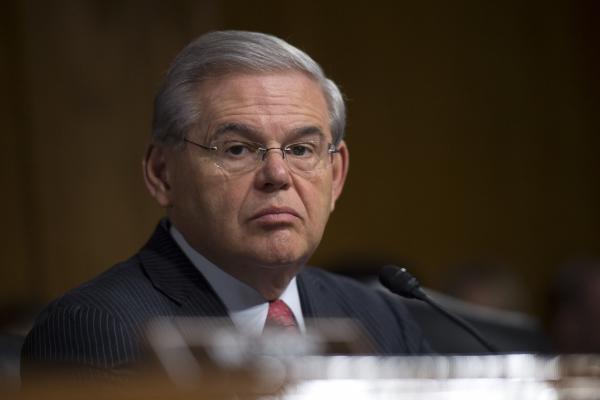 Nov. 16 (UPI) — A federal judge declared a mistrial Thursday in the corruption trial of New Jersey Sen. Robert Menendez, after jurors said for the second time said they're deadlocked on all 12 counts.
District Judge William Walls made the ruling after interviewing the Newark, N.J., panel of seven women and five men.
The jury told the judge Thursday they were unable to come up with a unanimous decision on any of the dozen charges against Menendez and co-defendant Salomon Melgen, a Florida eye doctor. They deliberated for about 14 hours over the past week.
"Nor are we willing to move away from our strong convictions," they wrote.
Prosecutors didn't initially say whether they would retry the two men.
The judge initially declined the prosecutors' request to instruct jurors that they could issue a partial verdict on some counts. He said that would be "going down the slippery slope of coercion."
On Monday, the jury foreman sent a note to the judge the 12 jurors could not reach a verdict on any of the counts. Walls told them to resume deliberations the following day.
Menendez's attorney, Abbe Lowell, asked the judge Monday to declare a mistrial. Prosecutors said the jurors should continue deliberating
The U.S. Justice Department indicted Menendez in April 2015 of illegally accepting gifts and political contributions from Melgen. Earlier this year, Melgen was found guilty on 67 counts of Medicare fraud. Nine of the charges were tossed out before the case went to jury. He's awaiting sentencing.
If Menendez is retried and convicted, he could resign or be expelled from the Senate. New Jersey Gov. Chris Christie could appoint his successor if he leaves by mid-January when his term ends and Democrat Phil Murphy takes over.