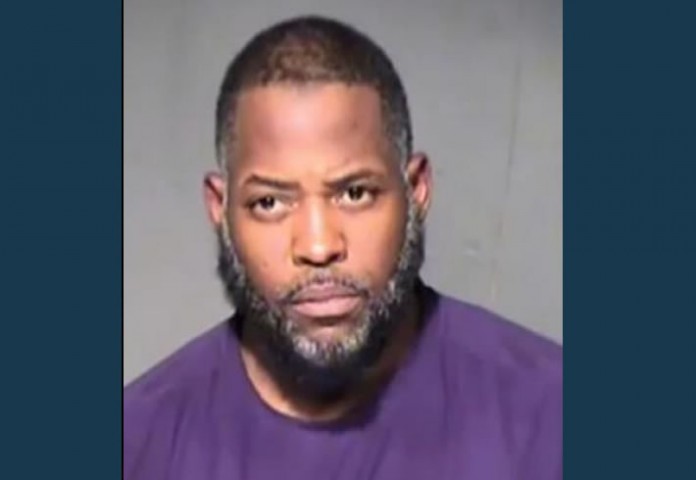 PHOENIX, March 12 (UPI) — A federal jury began deliberations in the trial of alleged Islamic State supporter Abdul Malik Abdul Kareem, accused of orchestrating a terrorist attack on an anti-Islam cartoon exhibit.
Kareem, 44, is accused of financing, training and motivating the two gunmen in the May 3 shooting at the Curtis Culwell Center in Texas. Elton Simpson, 30, and Nadir Soofi, 34, opened fire at an exhibit of Prophet Muhammad images. Simpson and Soofi were killed by police. A security guard was injured in the shooting.
Kareem, whose name was originally Decorous Thomas, was not with the attackers during the shooting.
Kareem's longtime friend Stefan Verdugo spoke out against, him during the trial
The two worked and lived together and have known each other since Verdugo was 14. He said he had heard Kareem, Simpson and Soofi speak about terrorist activity in the past, but did not believe them capable until he heard of their actions on the news.
"He is a terrorist. He should be locked up," Verdugo, who is awaiting trial on unrelated charges, said of Kareem.
After hearing of the attack, Verdugo was paid $500 to act as an informant for federal prosecutors who asked a judge to convict Kareem as the mastermind behind the attack.
"I had two recording devices at all times," Verdugo said. "They talked casually, that he and Elton said they were with ISIS and talk to them all the time."
Other witnesses noted instances when Kareem mentioned terrorist acts including referring to non-muslims by a derogatory name and pondering how many explosives would be necessary to blow up the Glendale stadium that housed Super Bowl XLIX.
Kareem's lawyer, Daniel D. Maynard, argued while some of his actions may qualify Kareem as a "knucklehead", he was not involved in the conspiracy.
"What the government has done in this case is try to deal with your fears, the fears that we have about the unknown, about homegrown terrorism," he said.