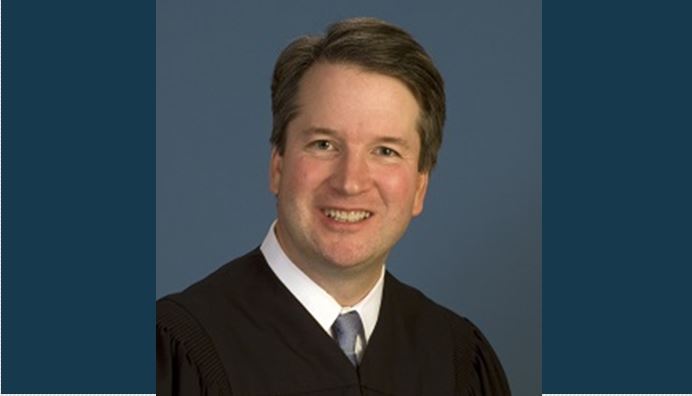 Oct. 2 (UPI) —

 Supreme Court nominee Brett Kavanaugh will not return to teach his class at Harvard Law School at the start of the winter semester, the school announced this week.The school sent an email to administrators and law students Monday evening saying the D.C. circuit court judge would not teach his three-week class, "The Supreme Court since 2005," which he has taught for about a decade.

"Today, Judge Kavanaugh indicated that he can no longer commit to teaching his course in January term 2019, so the course will not be offered," Associate Dean and Dean for Academic and Faculty Affairs Catherine Claypoole said in the email published in part by The Harvard Crimson student newspaper.

Kavanaugh's reason for withdrawing from the class was unclear.

It came after more than 860 graduates of the law school issued a public lettercalling for Harvard to rescind Kavanaugh's appointment.

"The accusations against Judge Kavanaugh, including those by Dr. Christine Blasey Ford, are credible and grave," the letter said. "They seriously call into question his character and morality, and should disqualify him from a lifetime appointment as a Supreme Court justice. They likewise should disqualify him from any position of esteem, including lectureships at HLS."

On Thursday, Ford tearfully reiterated her account of the night she said Kavanaugh attacked her at a party they and at least four others attended at a house near Bethesda, Md., during a hearing before the Senate judiciary committee.

Ford said Kavanaugh and his friend Mark Judge "were visibly drunk" and attacked her in one of the bedrooms at the house. She said Kavanaugh and Judge were "extremely inebriated … and the other people at the party were not."

"I was pushed onto the bed and Brett got on top of me," she told the panel, adding she believed he was going to rape her.

"I tried to yell for help. When I did, Brett put his hand over my mouth to stop me from screaming. It was hard for me to breathe, and I thought that Brett was accidentally going to kill me."

She said she's never forgotten Kavanaugh and Judge's "uproarious laughter … and their having fun at my expense."

Ford said Judge jumped onto the bed, knocking her and Kavanaugh over, at which point she ran from the room and locked herself in a bathroom across the hall. After hearing Kavanaugh and Judge go back downstairs, Ford said she left the house.

Testifying after Ford, Kavanaugh denied ever attacking her in an emotional rebuttal.

"I never did anything remotely resembling what Dr. Ford describes," he said.

President Donald Trump has repeatedly offered support for Kavanaugh, his second nominee to the Supreme Court. On Saturday, the president told reporters he thinks the FBI probe is going "very well."

"I don't think there's ever been any person who's been under scrutiny like he has. I think it's been a very tough process. He's a good man. He's a great judge," Trump said.

On Friday, Trump ordered an FBI investigation into Kavanaugh after Sens. Jeff Flake, R-Ariz., and Lisa Murkowski, R-Alaska, said they wouldn't vote in favor of the judge's confirmation without one.

On Tuesday, Senate Republican leader Mitch McConnell of Kentucky said the FBI's report on the new probe won't be released to the public. Senate Democratic leader Chuck Schumer called on the findings to be partially released.