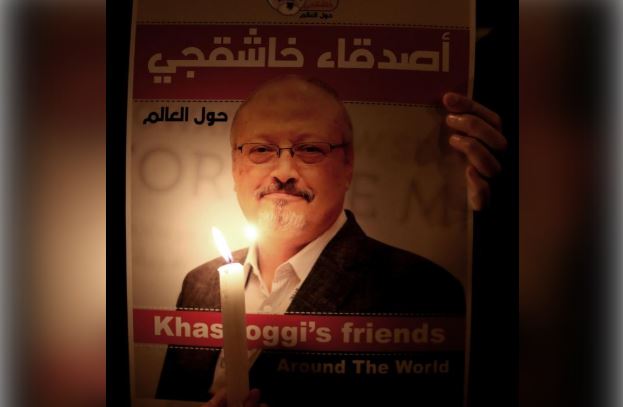 Dec. 3 (UPI) — A friend of slain journalist Jamal Khashoggi filed a lawsuit against the Israeli cyber company NSO charging that its software was used to hack conversations he had with the Washington Post columnist.
Omar Abdulaziz, a Saudi activist living in Montreal, claims in the suit filed Sunday that Saudi officials hacked his phone conversations with Khashoggi using a technology created by NSO. In those conversations, Khashoggi criticized Saudi Crown Prince Mohammed bin Salman.
"The hacking of my phone played a major role in what happened to Jamal, I am really sorry to say," Abdelaziz told CNN Sunday. "The guilt is killing me."
Khashoggi, a U.S. resident, disappeared after visiting the Saudi consulate in Istanbul on Oct. 2 to get documents for his planned marriage. Security camera footage captured his entry, but not his exit.
It took until Nov. 15 for Saudi Arabia to announce that 21 suspects had identified in his death and 11 indicted in the case. While Saudi officials claimed that bin Salman had no knowledge of the death, the CIA concluded that he actually ordered the journalist killed.
The Israeli publication Haaretz reported that Abdulaziz's lawsuit charged that NSO violated international law by selling its hacking technology to "oppressive regimes" with the knowledge that it could be used to violate human rights.
NSO Group said in a statement that its software helps governments fight crime and is fully vetted and licensed by the Israeli government.
"Our products have a long track record of assisting governments in preventing suicide bombers, stopping drug lords and sex traffickers, and helping safely return victims of kidnapping," NSO added.
Abdulaziz shared some of the texts exchanged between him and Khashoggi with CNN that he believed could have been hacked by the Saudis. In one exchange, Khashoggi described the bin Salman as a "beast Pac Man."
"The more victims he eats, the more he wants," Khashoggi in one message sent in May, in response to a roundup of Saudi activists. "I will not be surprised if the oppression will reach even those who are cheering him on."