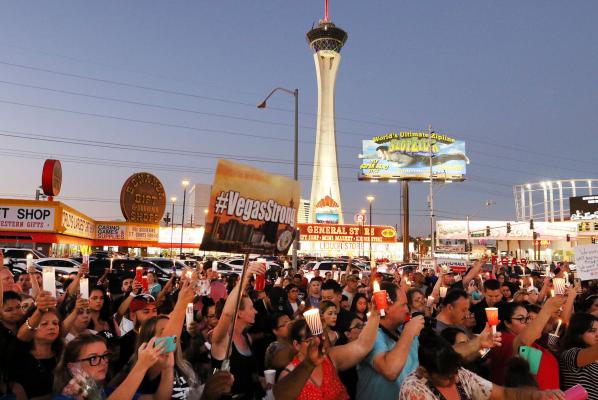 Oct. 10 (UPI) — A Las Vegas law firm and the Brady Campaign to Prevent Gun Violence have filed a class-action lawsuit against businesses profiting off bump stocks, devices used in the Oct. 1 shooting that killed 58 people and wounded hundreds more at a Las Vegas music festival.
The lawsuit, announced Tuesday, was filed last week on behalf of the shooting victims and targets Slide Fire Solutions, as well as manufacturers, sellers and marketers of bump stocks.
Stephen Paddock, the 64-year-old who carried out the worst shooting in modern U.S. history earlier this month, used bump stocks to convert 12 of his guns to fire at much higher rates than semi-automatic rifles usually do. The National Rifle Association has since asked the Bureau of Alcohol, Tobacco, Firearms and Explosives to see whether federal law allows the use of bump stocks. House Speaker Paul Ryan, R-Wisc., has said he'd like to look into banning the devices.
The new lawsuit, filed in Clark County District Court, seeks punitive damages and financial compensation so victims can receive counseling and "other treatment for emotional distress," according to a release from the Brady Campaign.
"The people who attended the concert have suffered so much already," Brady co-presidents Kristin Brown and Avery Gardiner said in a statement. "The physical injuries are staggering, and we know the emotional injuries can be equally severe and long term."
Slide Fire's website on Tuesday noted that it had "temporarily suspended new orders."
"Paddock could not have injured so many people without a bump stock," the suit says, according to the Las Vegas Review-Journal. "Paddock may not have launched his military-style assault without a bump stock. There are people who were killed, injured, and suffered emotional distress who would not have been, if Paddock had not possessed a bump stock."