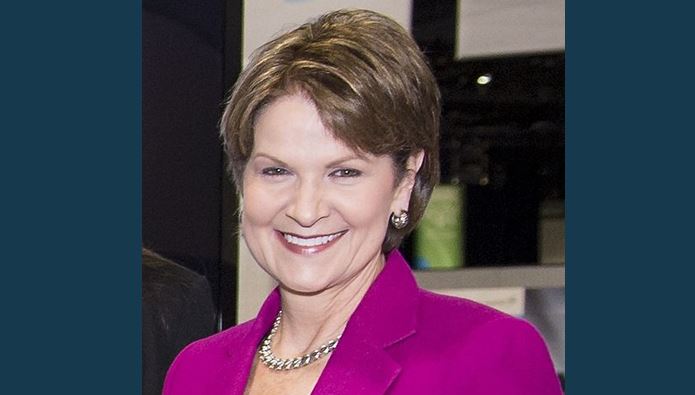 Sept. 25 (UPI) — The Fortune's Most Powerful Women list featured a new No. 1 for the first time in three years as well as the return of Oprah Winfrey.
Marillyn Hewson — chairman, president and CEO of aerospace defense company Lockheed Martin — moved up two spots from No. 3 to unseat General Motors Chairman and CEO Mary Barra at the top of Fortune's 2018 Most Powerful Women list.
"Hewson has become the top purveyor of U.S. defense at a time when geopolitical threats (and the government funding that goes along with them) abound-not just on earth, but also in space and cyberspace," Fortune said.
Barra remained at No. 2 on the list alongside Fidelity Investments Chairman and CEO Abigail Johnson, who moved up one spot to No. 3.
President, chairman and CEO of IBM, Ginni Rometty, and Anthem President and CEO Gail Boudreaux moved into the Top 5, replacing Facebook Chief Operating Officer Sheryl Sandberg, who fell to No. 6, and former Pepsi chief executive Indra Nooyi, who stepped down from the position this year and wasn't featured on the list.
Oprah Winfrey also made a return to Fortune's list at No. 51, following a five-year hiatus, due to her investment in Weight Watchers.
"Winfrey all but single-handedly revived Weight Watchers after her 2015 investment. Its stock shot up to a high of $103 in June of this year from $6.79 when Winfrey got on board," Fortune's Emma Hinchliffe noted. "Her ensuing de-facto spokeswoman status after what the two parties call their strategic partnership can be credited with putting the diet-turned-lifestyle company back on top."
Hinchliffe added Winfrey's decision to invest in True Food Kitchen in 2018, her role in the film "A Wrinkle in Time" and the presidential buzz that followed her rousing Golden Globes speech primed her return to the list.