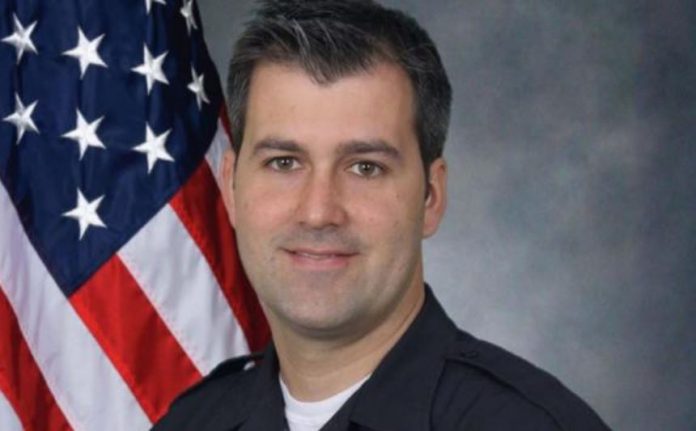 Dec. 7 (UPI) — A former South Carolina police officer faces more than 20 years in prison after a federal judge ruled Thursday he committed second-degree murder in the shooting death of a motorist two years ago.
In Charleston, U.S. District Judge David Norton said Michael Slager also obstructed justice against the motorist, Walter Scott. Slager, a former member of the North Charleston Police Department, could have faced life in prison.
The judge said he will announce his decision later Thursday but will sentence the former officer to a minimum of 235 months, or nearly 20 years, in prison. He could have found him guilty of voluntary manslaughter.
"Sentencing is the worst part of the best job in the world," Norton said in the courtroom. "No matter what sentence I give, neither the Scott family nor the Slager family will think it is right."
Norton said the crime was grave and Scott did not warrant being shot. He added tht Slager obstructed justice with inaccurate statements to law enforcement after the shooting.
Slager, 36, who is white, earlier pleaded guilty to a federal civil rights offense against Scott.
Scott's family members addressed the court after Norton's ruling.
"I forgive Michael Slager," mother Judy Scott said. "I forgive you. Forgiveness is in my heart. I pray for you, that you would repent and let Jesus come in your life."
Slager stopped the car Scott was driving for a broken rear brake light in North Charleston in April 2015. Scott, 50, jumped out of the car and Slager chased him for about 200 yards before the men scuffled and Scott was shot.
Wtness video surfaced that showed Slager shooting Scott eight times as he ran away. He was later fired and charged with murder.
Slager pleaded not guilty, and his attorney said at trial last year that his client feared for his life.
The case ended in a mistrial. Before a state retrial and a federal trial, Slager in May pleaded guilty to violating Scott's civil rights in federal court.