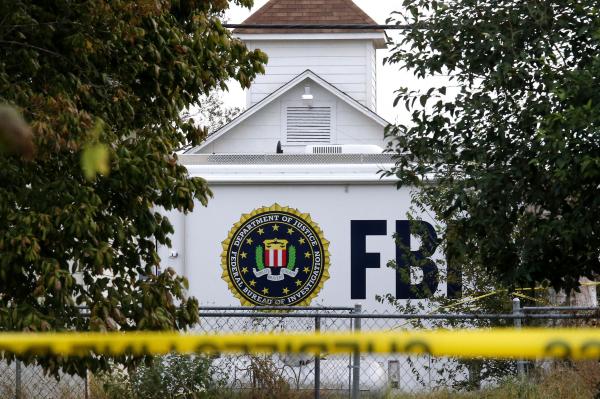 Dec. 5 (UPI) — The Pentagon's Inspector General said in a new report that law enforcement organizations within the Armed Forces "did not consistently" submit fingerprint and final disposition reports to the Federal Bureau of Investigation — a failure that led to a horrific shooting at a church in Sutherland Springs, Texas, last month.
The report, released Tuesday by the Department of Defense, found that of the 2,502 fingerprint cards required to be reported to the FBI between January 2015 and December 2016, 601, or 24 percent, were not submitted to the FBI's Criminal Justice Information Services database.
Additionally, between the same time period and sample size, 780, or 31 percent, of final disposition reports for convicted offenders were not submitted to the FBI.
The IG says that failure to include pertinent criminal history in the NGI database can "allow someone to purchase a weapon who should not, hinder criminal investigations, and potentially impact law enforcement and national security interests."
The FBI has been moving the criminal data into the Bureau's Next Generation Identification database, a national computerized system that contains the criminal histories of individuals for law enforcement purposes, according to the IG report.
Last month, the U.S. Air Force acknowledged that it failed to follow fingerprint card and final disposition policies that would have alerted law enforcement agencies to Devin P. Kelly's violent history.
Kelly, a former U.S. Air Force service member stationed at Holloman Air Force Base in New Mexico, was sentenced to a year in prison and drummed out of the military with a bad conduct discharge following two counts of domestic abuse against his wife and a child, according to U.S. Air Force spokeswoman Ann Stefanek.
Kelly was able to legally purchase rifles despite his background of violent episodes, due to the U.S. Air Force's failure to report. In the aftermath of the Texas shooting, Defense Secretary James Mattis ordered a review of the procedural reporting error by the Air Force.
Joe and Claryce Holcombe, who are relatives of a family of eight that was killed during the November shooting, have filed a wrongful death claim against the Air Force for failing to report Kelly's domestic violence conviction to the FBI.