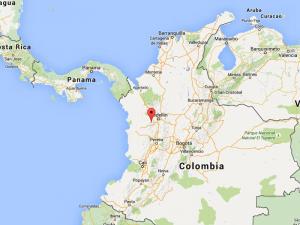 Mudslide in Colombia Kills at Least 49 People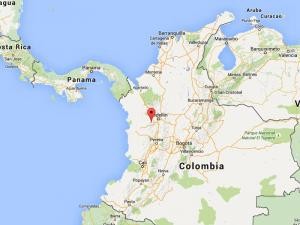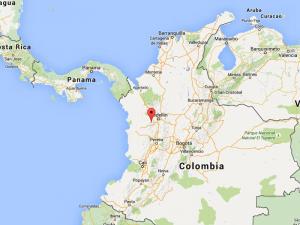 SALGAR, Colombia, May 18 (UPI) — A mudslide triggered by heavy rains in northwest Colombia killed at least 49 people Monday, officials said.
Flood waters caused the river Liboriana in Salgar, Colombia, to overflow its banks and trigger the the mudslide around 3 a.m. local time.
[one_fourth]
[/one_fourth][three_fourth_last]
"There were rocks and tree trunks everywhere. The river took out everything that was in its path," resident Diego Agudelo told Sky News.
Police were evacuating residents in the area out of precaution in case another landslide is triggered. The death toll from the earlier incident could rise, officials said.
Colombian President Juan Manual Santos said bodies were being transported to the nearby town of Madellin, and several children appear to have lost their parents.
"Nobody can bring back the dead … but we have to handle this disaster as best we can to move forward," he said.