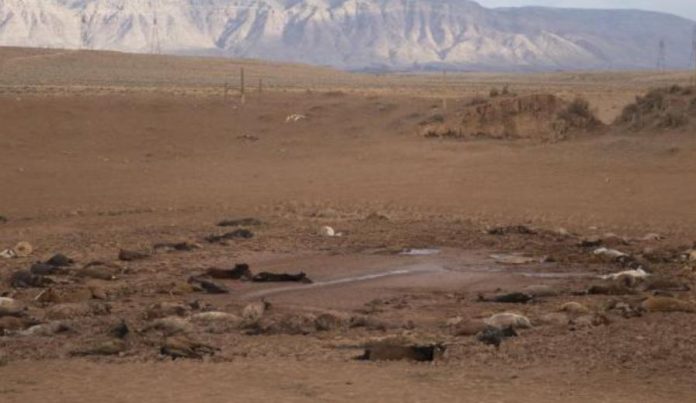 May 7 (UPI) — Approximately 191 feral horses were found dead in a dried-out stock pond on Navajo Nation land in Arizona last week, authorities said.
Navajo Nation Vice President Jonathan Nez said the horses were looking for water and got stuck in the mud of the stock pond — one of the few water sources for feral horses in the arid area.
"Resources at the scene indicate that foul play was not a factor. These horses weren't shot or maliciously killed by an individual," Nez said in a statement. "These animals were searching for water to stay alive. In the process, they, unfortunately burrowed themselves into the mud and couldn't escape because they were so weak."
A photo of the scene shows dozens of dead horses buried in the mud. Some are lying on their sides while others are still upright with mud nearly reaching their heads.
Navajo Nation President Russell Begaye said the incident "exemplifies the problem the Navajo Nation faces in an overpopulation of feral horses."
There are between 50,000 and 70,000 feral horses on Navajo Nation land and the officials have been grappling with how to get the population under control without hunting.
"My administration will not condone a horse hunt for controlling the overpopulation of feral horses," Begaye said in March after cancelling a seasonal horse hunt.
Since 1971, the federal government also prohibits slaughtering feral horses under the Wild Free-Roaming and Burros Act.