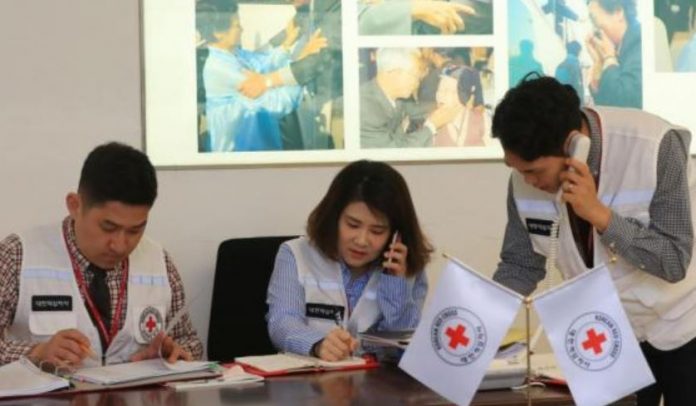 SEOUL, June 22 (UPI) — Representatives of North and South Korea met at a resort in the North's Mount Kumkang on Friday to discuss plans for a reunion of family members separated during the Korean War.
The Friday meeting will discuss details of the upcoming reunion event, including a date, logistics and confirming whether separated family members are still alive, Yonhap reported.
South Korean President Moon Jae-in and North Korean leader Kim Jong Unagreed at their April 27 summit to hold a family reunion in August.
"Despite the one-day meeting, we could talk about a lot of things if we do it with sincerity," Park Kyung-seo, president of the Korean Red Cross and the head of the South Korean delegation, said at the meeting.
Park Yong-il, head of the North Korean delegation, said, "There will be a dramatic change in our relations of the two Red Cross organizations as we depart from our shameful past and restart our discussion for cooperation in humanitarian affairs between the North and South."
The last family reunion was held in 2015 at a resort in the North's Mount Kumgang.
A total of 131,896 people have been registered as separated family members as of April 30, according to a government figure. More than 55 percent have died. Many of the others are still alive, or are at least 80 years old.