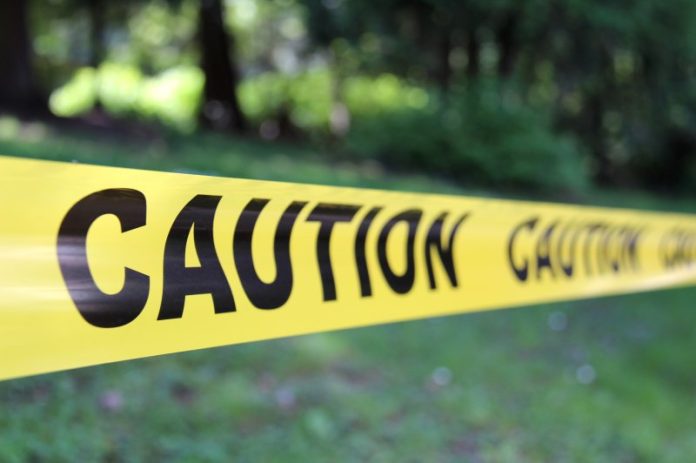 May 28 (UPI) — The parents of seven children who were found living in a home with maggots in their hair, caged rats, a padlocked fridge and other unsafe living conditions in Pennsylvania have been arrested and charged with endangering their welfare.
Crystal Robertson, 37, and her husband Shane Robertson, 47, were charged on May 19 after police found the children in unsafe conditions last month, according to a criminal complaint.
Richard Dean, a detective with the Pennridge Regional Police Department, wrote in a probable cause affidavit included in the complaint that police responded to a West Rockhill Township trailer around 1:15 p.m. on April 23 after a 911 caller reported that kids were inside a trailer believed to be abandoned.
Responding police found a barefoot 12-year-old girl at the trailer, identified as Juvenile 3, who said the children had disobeyed their parents' direction not to go to the abandoned trailer.
"JV3 continued by stating she was only taking a blanket to keep her rats warm because her family does not have much money left," Dean wrote in the affidavit.
Police contacted the Robertsons by phone and advised them that they were concerned for the children's welfare because of their appearance and asked to see their home.
Shane Robertson granted the police their request. As police came to the house where the children lived, Crystal Robertson could be heard telling police that the children were going through so much food she had to put a lock on the refrigerator.
Crystal Robertson allegedly called her children "garbage disposals with legs" as responding police found the refrigerator locked with a bicycle lock.
Officers later left and filed a report but were requested to return after officials with Bucks County Children and Youth discovered more children were allegedly being kept hidden in a back room.
The seven children were transported to a local hospital for evaluation, where all but one were determined to be malnourished.
Two of the children were determined to have low kidney function, while one was found with maggots in their hair and another was diagnosed with ringworm.
Meanwhile, detectives photographed the living conditions in the three-bedroom home including bed sheets that "did not appear to have been washed in several weeks/months" and dirty clothing covering the floors.
"The third bedroom had feces on the floor in front of the entrance. A filthy mattress lay in the center of the room with a dirty blanket on it," Dean wrote in the affidavit.
He added that he found feces on the blanket as well as cages with dozens of rats inside, as well as a "bad odor in the home and several bugs. Officials took custody of all seven children and notified the parents that they were going to be placed into foster care.
Investigators later discovered that many of the children "lacked basic knowledge" including their own birthdays and that four of them suffered from speech impediments.
According to WPVI-TV, the Robertsons are free after posting 10% of a $100,000 bail.