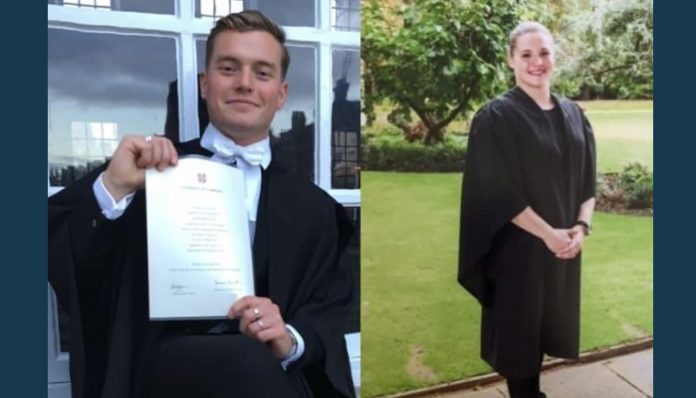 Dec. 1 (UPI) — Police on Sunday identified the second person killed in a knife attack at the London Bridge on Friday as Saskia Jones.
Metropolitan Police announced Jones, a 23-year-old University of Cambridge graduate from Stratford-upon-Avon, was fatally stabbed alongside Jack Merrit, 25, a fellow graduate from Cottenham during a conference for the university's organized inside Fishmongers' Hall near the bridge's north end.
"Saskia had a great passion for providing invaluable support to victims of criminal injustice, which led her to the point of recently applying for the police graduate recruitment program, wishing to specialize in victim support," her family said in a statement.
Authorities had publicly named Merritt as one of the victims on Saturday, saying he had been attending the conference at the time of the attack.
"Jack was an intelligent, thoughtful and empathetic person who was looking forward to building a future with his girlfriend, Leanne, and making a career helping people in the criminal justice system," his family said.
National Health Service London medical examiner Dr. Vin Diwaker said one of the three people injured in the attack has been able to return home while two others remain in stable condition.
The Islamic State terror group claimed responsibility for the attack but did not provide evidence that suspect Usman Khan, 28, who was shot and killed by police.