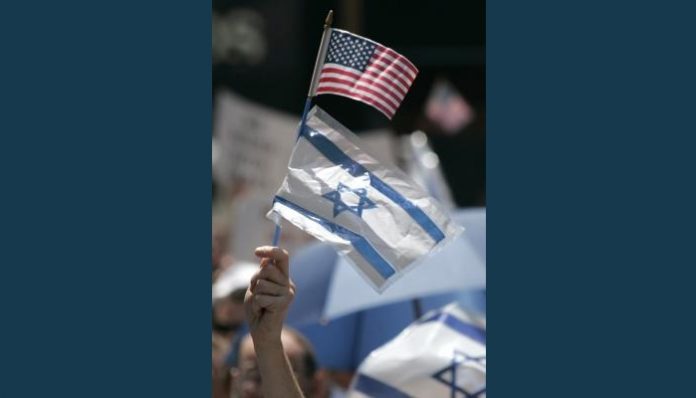 March 14 (UPI) — A Gallup poll published Tuesday found that 64 percent of Americans sympathize with Israelis in the conflict with Palestinians.
The poll, which surveyed 1,044 adults in all 50 states and the District of Columbia, reveals the highest level of support for Israel since 2013, which also found 64 percent of Americans favoring the Jewish state over the majority Muslim occupied territory.
"Israel and the Palestinian Authority have nearly reverse images in the U.S., further underscoring Americans' partiality for Israel in the Mideast conflict," Gallup said.
But support for Palestinians is also at a high point, with 19 percent of Americans sympathizing more with them, which is the second-highest level since Gallup began conducting the poll in 1988. Sympathy for Palestinians reached its highest level — 20 percent — in 2007.
Those who have no preference for either side dipped to 16 percent, the lowest level Gallup has recorded.
"This neutral category has been shrinking as more Americans take positions on the dispute," Gallup said.
The poll also found that members of both major U.S. political parties have increased their preference for Israel.
Eighty-eight percent of Republicans support Israelis over Palestinians, the highest level since the 2001 run-up to the Iraq War, when 77 percent felt the same way.
Democrats increased their support for Israel to 49 percent, up from 42 percent in 2001.
And Independents sided against Palestinians at a rate of 59 percent, up from 51 percent in 2001.
"The broad contours of Americans' perspectives on the Israeli-Palestinian conflict remain about the same under President Donald Trump as they've been in recent years," Gallup said. "Most Americans view Israel favorably and the Palestinian Authority unfavorably, resulting in a strong tendency for Americans to sympathize with Israel in the territorial conflict and to call for greater diplomatic pressure to be placed on the Palestinians."