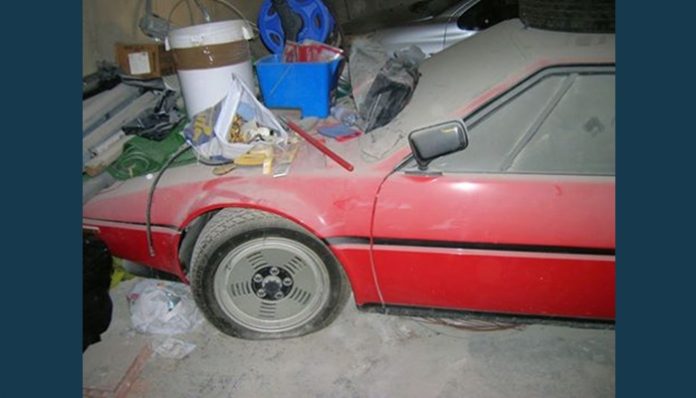 MUNSTER, Germany, Dec. 31 (UPI) — A rare BMW was found inside a cluttered garage in Southern Italy after having been abandoned for more than three decades.
German classic car dealer Mint Classics shared photos of the red BMW M1 1981, which had been left among the clutter and dust since 1982.
"Now 34 year later, we are proud to present this beauty as our final addition of this year!" Mint Classics said.
The owner of the car accumulated a total of 4,593 miles before parking it in the garage to collect dust.
BMW only produced 453 of the mid-engine M1 models between 1978 and 1981; 53 were used as race cars, according to Fox News.
Mint Classics plans to restore the 34-year-old vehicle, which remains largely intact despite a handful of dents and scratches and a thick layer of dust.