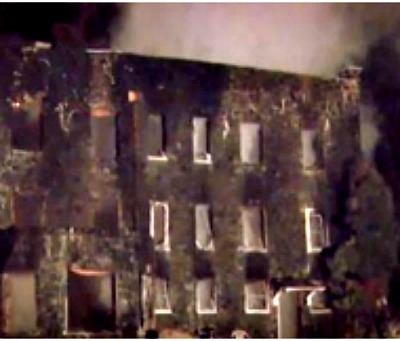 CHADDS FORD, Pa., Jan. 13 (UPI) —

An historic mansion in Chadds Ford, Pa., built in 1821 and known as the "Rocky Hill Castle" was gutted by a fire, emergency officials said.
Firefighters had difficulty reaching the stone building located on a heavily wooded property, after the fire broke out early Tuesday morning. There were no injuries, and though a damage estimate has not been made, loss is significant.
Chadds Ford and Delaware County, Pa., firefighters battled the blaze, and called in crews from nearby Chester and New Castle counties to help.
The current owners purchased the property in 1957. It was up for sale, listed at $674,000. The listing indicates the mansion was originally a summer home for a Philadelphia business owner, and that it and a barn on the property, were in need of renovations.