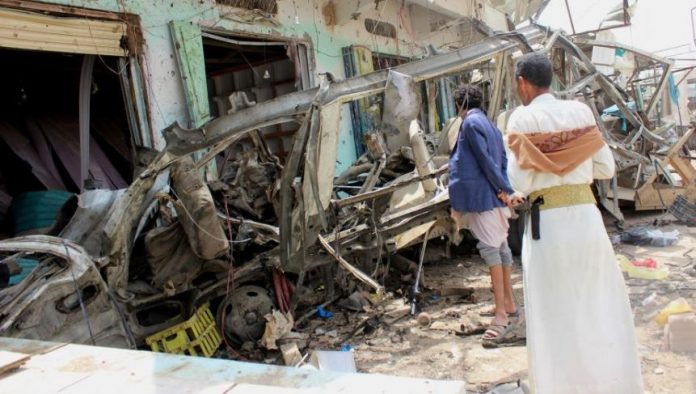 Aug. 10 (UPI) — The death toll in Thursday's airstrike in Yemen has risen to 51 people as the Saudi-led coalition behind the attack plans to probe the incident and the head of the United Nations calls for an investigation investigation.
The strike, which killed 40 children when it hit a bus in a busy market area, injured 79 others, including 56 children, tweeted Johannes Bruwer, delegate for the International Committee of the Red Cross.
On Friday, the state-run Saudi Press Agency reported that the country's coalition attempting to secure Yemeni President Abdu Rabbo Mansour Hadi's return to power over Houthi rebels will investigate the attack. An unnamed official told the agency that the coalition "will, as it has always, exert all efforts to preserve civilians."
One day earlier, the Saudi-led coalition defended the airstrike, calling it a "legitimate military operation," in retaliation of a Houthi ballistic missile that targeted the Saudi province of Jizan the night before.
Saudi state media said one person died in that attack.
The Saudi coalition, which has U.S. logistic support, has carried out strikes in Yemen to reinstate the internationally recognized, but exiled, government that rebels drove into exile three years ago.
At least 10,000 people have died in the conflict, U.N. statistics show. In June alone, the coalition carried out 258 air raids on Yemen, nearly one-third of which targeted non-military sites.
After this week's airstrike, U.N. Secretary-General António Guterres called for an independent investigation and said all parties must "respect their obligations under international humanitarian law, in particular the fundamental rules of distinction, proportionality and precautions in attack."