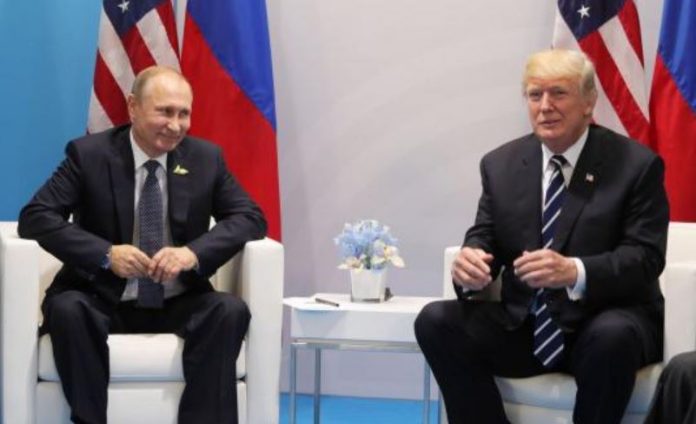 May 17 (UPI) — The Senate intelligence committee said Wednesday it believes the U.S. intelligence community assessment that Russia meddled in the 2016 presidential election to help President Donald Trump get elected was correct.
Chairman Sen. Richard Burr, R-N.C., and vice chairman Sen. Mark Warner, D-Va., issued a joint statement saying the ICA conclusions that Russian Vladimir Putin directed the government to interfere with the election to support Trump were thorough and accurate.
"Committee staff have spent 14 months reviewing the sources, tradecraft and analytic work, and we see no reason to dispute the conclusions. There is no doubt that Russia undertook an unprecedented effort to interfere with our 2016 elections," Burr said.
Warner said it was necessary to understand the extent of the election meddling to "protect our democracy from future threats."
"The Russian effort was extensive, sophisticated and ordered by President Putin himself for the purpose of helping Donald Trump and hurting Hillary Clinton," he said.
The ICA, issued in January 2017, said the CIA and FBI were highly confident the Kremlin carried out a series of cyber attacks meant to undermine "public faith in the U.S democratic process, denigrate Secretary [of State] Clinton, and harm her electability and potential presidency."
It also stated agents of the Kremlin employed third parties to impact the vote — including the Moscow-funded network RT and "trolls" on social media channels.
The House intelligence committee disputed the intelligence community's conclusion that Putin was attempting to help Trump and said there were "significant intelligence tradecraft failings" in the assessment.
Rep. Mike Conaway, R-Texas, ran the House's Russia investigation and told CNN he stands by its conclusion "until I know any differently."
"We spent thousands of man hours at the CIA going through the documents," Conaway said. "I'm confident in the people who did our work."
Sen. John Cornyn, R-Texas, supported the Senate's finding and said the ICA was "by and large well done."
"I do think they dropped the ball with respect to crediting the [Christopher] Steele dossier — I think it gave rise to a lot of rumors and gave rise to a lot of unverified information, which should not have been part of it," he added.