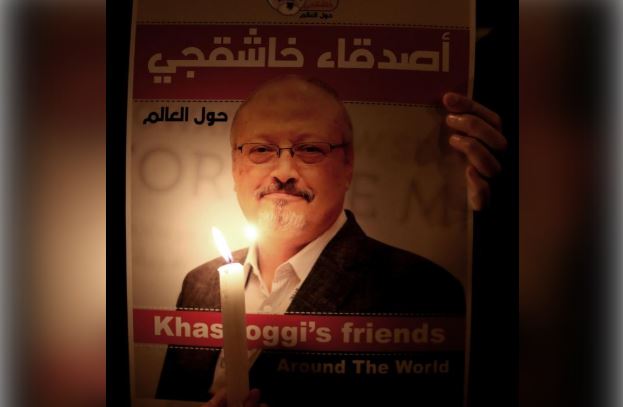 Dec. 13 (UPI) — The U.S. Senate on Thursday voted in favor of a resolution ending U.S. support for the Saudi-led coalition in Yemen's civil war and rebuking Saudi Prince Mohammed bin Salman for the death of journalist Jamal Khashoggi.
The chamber passed the Yemen measure 56-41 in what is largely a symbolic vote. The House decided not to vote on U.S. involvement on the war in Yemen for the rest of the year as part of a procedural element in Wednesday's vote on a farm bill.
Sens. Bernie Sanders, I-Vt., and Mike Lee, R-Utah, sponsored the resolution, which includes halting U.S. refueling of Saudi planes and reducing the U.S. military's presence there.
"It's important to send a message," Sanders told reporters before the vote. "My very strong expectation is that in January, with Democratic control over the House, it will succeed.
"Today we tell the despotic regime in Saudi Arabia that we will not be part of their military adventurism," he said after the vote. "Today, for the first time, we are going to go forward … and tell the president of the United States, and any president … that the constitutional responsibility of making war rests in the United States Congress, not the White House."
The internationally recognized government of Yemeni President Abdu Rabbo Mansour Hadi, with support from the Saudi coalition, has been locked in a battle against Iranian-backed Houthi rebels since 2015. The Houthis drove Hadi out of the capital of Sanaa to the government-held stronghold of Aden.
President Donald Trump, who in November declined to blame the crown prince for the death of Khashoggi, a Washington Post columnist and U.S. resident, despite CIA conclusions otherwise, pressured the Senate not to pass the resolution.
The vote came hours after the warring sides in Yemen agreed to a cease-fire in the port city of Hudaydah to allow humanitarian aid to enter the country where millions are at risk of starving.
The cease-fire is the largest breakthrough yet for the weeklong, closed-door summit. The agreement applies to the Hudaydah port city and the larger province. Neutral forces will move into the port to allow supplies to arrive and move freely.
The goal is to establish confidence-building measures that could pave the way for more comprehensive peace talks. Earlier this week, both sides agreed to release thousands of prisoners in an exchange next year.
There's still work to be done, as Yemen's political framework has not yet been established and the Houthi-rebel occupied Sanaa airport remains closed.
Support for the war in Yemen has dwindled in recent weeks as Saudi Arabia faces global condemnation for its alleged involvement in Khashoggi's death.