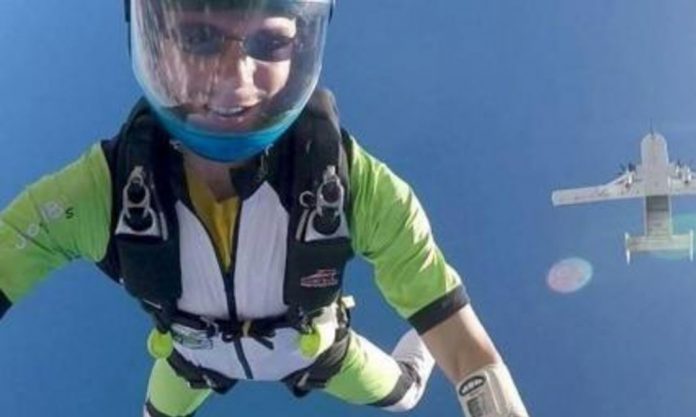 July 16 (UPI) — An experienced skydiver in Florida committed suicide by jumping out of a plane and not pulling the parachute chord, according to police.
Before making the jump, Vitantonio Capotorto, 27, sent his wife, 25-year-old Costansa Litellini, a video in which he told her he was "not going to pull the cord and that he was going somewhere wonderful."
Litellini rushed to the Skydive Delamd skydiving center and begged an employee to contact the plane and not let her husband jump. But by the time employees were able to make contact, Capotorto had already jumped, reported the Orlando Sentinel.
His body was found face-down in an open field.
"We express our deepest sympathy for his family and his friends," Skydive Deland said in a statement to the Washington Post.
Capotorto was an avid skydiver with more than 600 jumps. His Facebook page is full of photos of him in the air with a GoPro camera strapped to his head.
He and Litellini also worked together at United Parachute Technologies, a company that makes containers for parachutes.
WKMG reported that this was the fifth fatality during the past four years for Skydive Deland.
In 2011, Bob Raecke took his own life while skydiving. The 60-year-old man jumped out of a plane and took off his parachute while he was in the air near Albany, N.Y. He was found dead due to blunt force trauma to the head.