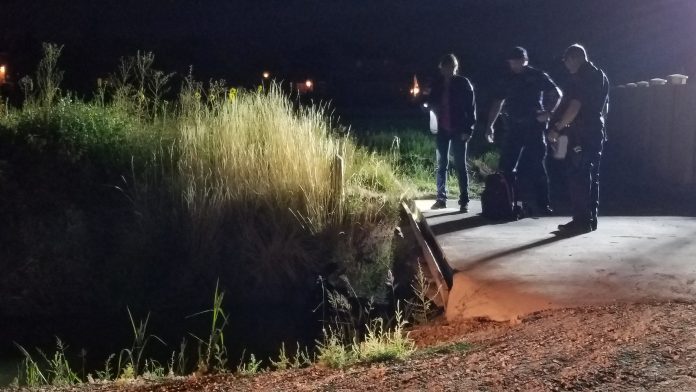 SOUTH JORDAN, Utah, Aug. 26, 2016 (Gephardt Daily) — An 18-year-old South Jordan man with muscular dystrophy died after his wheelchair plunged into a canal just blocks from his home, police said.
Investigators are still working to determine whether the incident was accidental or intentional, but police said at this point there is nothing to indicate the man was suicidal, said Lt. Matt Pennington of the South Jordan Police Department.
Pennington said the man was reported missing at 8 p.m. Wednesday from his family home in the area of 3400 W. 10200 South. Just 12 minutes later, his uncle found the man and his wheelchair in the canal in the area of 2800 W. 10000 South. The locations are less than a mile apart. The family had last seen the man at approximately 4 p.m.
"The man liked to go for walks along the canal path, and so the uncle went out looking, and went down through that area," said Pennington. "His uncle pulled him out of the canal onto the bridge and administered CPR."
The man was then taken by ground ambulance to the hospital where he was declared deceased, despite continued CPR efforts.
The Utah Office of the Medical Examiner will now conduct an autopsy, and South Jordan investigators will be handling the case.
"By the end of next week we should have a pretty good idea of what happened," Pennington said.
Muscular dystrophy refers to a group of more than 30 genetic diseases that cause progressive weakness and degeneration of skeletal muscles used during voluntary movement, according to the National Institute of Neurological Disorders and Stroke webpage.
Gephardt Daily will have more on this developing story as information becomes available.