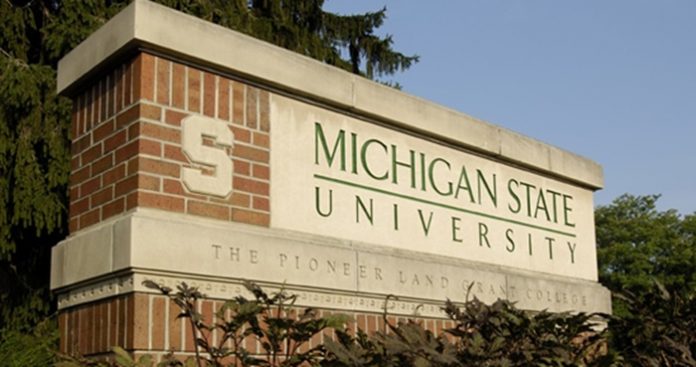 Jan. 28 (UPI) — Michigan Attorney General Bill Schuette announced on Saturday that Michigan State University's handling of the Larry Nassar case will be investigated by retired Kent County Prosecutor William Forsyth.
During the news conference, Schuette said Michigan State Police will assist with the investigation and Assistant Attorney General Christina Grossi will serve as project manager.
Nassar, a former doctor for Michigan State and Team USA gymnastics, was sentenced to 40 to 175 years in prison on seven counts of criminal sexual conduct, a first-degree felony.
"No individual and no department at Michigan State University is off-limits," Schuette said. "It is abundantly clear that a full and complete investigation of what happened at Michigan State University, from the president's office down, is required."
"My department and this investigation will find out who knew what and when, who took action, who failed to take action, what did or did not happen and what should have happened," he said.
Forsyth, who retired from Kent County in 2016 after 30 years as prosecutor, said his team will look at rules and regulations at the school that were meant to protect athletes and determine if they are sufficient or if they were being enforced properly.
"Truth and justice are the bedrock of any investigation, and that is the philosophy I will bring to this case," Forsyth said. "Like everyone, I have questions, and I am going to answer those long overdue questions."
The announcement comes one day after MSU Athletic Director Mark Hollis announced his retirement. The school's president Lou Anna K. Simon also announced her resignation this week.