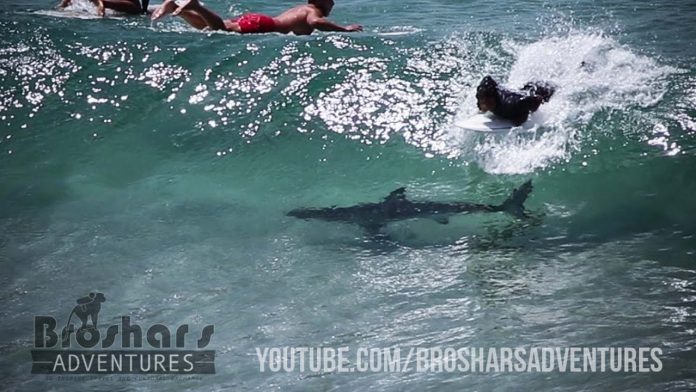 BYRON BAY, Australia, Nov. 5 (UPI) — A visitor to an Australian beach recorded footage of a shark swimming among surfers until one of them passed directly over the creature.
Derik Broshar, an Iowa native in Australia on a work and holiday visa, posted a video to YouTube showing the footage he recorded Tuesday at The Pass, a popular Byron Bay surfing spot in New South Wales.
Broshar said he started filming when he and his friends spotted the shark.
He told The Northern Star newspaper some witnesses tried "to whistle down the surfers," but the wind caused enough interference that the surfers "couldn't really hear us from that far up."
The shark swims as a surfer, later identified as Fajiri Fajiri, rides a wave directly over its head, nearly hitting the predator.
Fajiri's ex-wife, Emma Fajri-Kempnich, said he was "a little rattled" by the experience, but was back on his surfboard the following day.