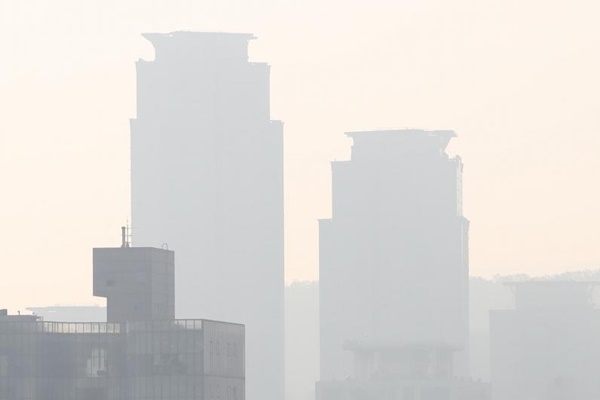 SEOUL, Nov. 6 (UPI) — A majority of South Koreans feel harmful microfine dust particles in the air pose more threat than radioactive materials, according to a poll on Tuesday.
South Koreans think that environmental problems have worsened for the past two years with an increasing level of fine dust particles in the air. The survey by the state statistics agency showed that 83 percent of South Koreans feel air pollution caused by fine dust particles cause more anxiety than radioactive materials and toxic chemicals.
More than 36 percent of respondents said environmental problems have worsened for the past five years and will continue to get worse in the future.
Those living in urban areas experience more anxiety for airborne toxic industrial particles (83 percent) than those in rural areas (78 percent).
On Tuesday, Seoul has issued an ultrafine dust warning for the first time in the latter half of this year. The Seoul Metropolitan Government said that the density of fine dust particles in the air has reached 85 micrograms per cubic meter (㎍/㎥), higher than the minimum alert level of 75 ㎍/㎥.
Weather authorities said that the micro dust particles have aggravated due to the heavy smog in China for four days.
Fine dust particles from China and domestic air pollutants contribute to the surge in the concentration of air pollutants in the Korean air, along with slow air currents in colder months, the National Institute of Environmental Research said in a report released in February.