Suspected Child Rapist Arrested
BALTIMORE, MD. – May 5, 2015 (Gephardt Daily) – The U.S Marshal's office announced the arrest of Anthony Baker, wanted by authorities in Baltimore, Md. on numerous sex offense charges including suspicion of a rape of a minor.
The Baltimore Police Department obtained an arrest warrant on April 6 for Anthony Baker, charging him with eleven separate sex offenses.
Officials learned Baker fled to Pennsylvania and requested the assistance of the U.S. Marshals Fugitive Task Force in locating him.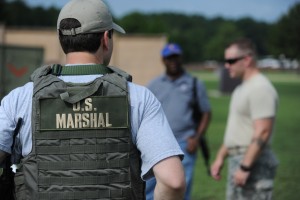 Baker was arrested by the task force and was turned over to local authorities pending judicial proceedings in the case.
United States Marshal Martin Pane stated, "The U.S. Marshals Service recognizes the importance of bringing to justice as quickly as possible those charged with serious sex crimes against children. We give these type cases our utmost attention."
The USMS worked jointly in this investigation with officers from the York City Police Department, York County Sheriff's Office, Baltimore Police Department and the USMS Capital Area Regional Fugitive Task Force.